More from Champak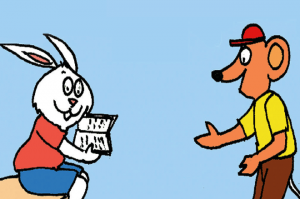 Cheeku is practising the power of hypnotism. Will he save his friend from the evil clutches of the cat through hypnotism?
Q. How do superstars stay cool?
A. With the help of their fans!
*
Danny: Why are you taking a bath with the bathroom door open?
David: I'm making sure no one is looking at me through keyhole!
*
Lata: Is it right to punish someone for something they have not done?
Teacher: Of course, not!
Lata: I have not done my homework.