More from Champak
Moti was looking for a place to sleep. Read more to know what followed when he slept inside a drum.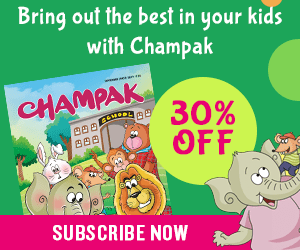 All you have to do is write the first letter of the word shown besides the blank spaces.
P.S. Jumpy also thinks it will be a good idea, if you too follow his resolution.