More from Champak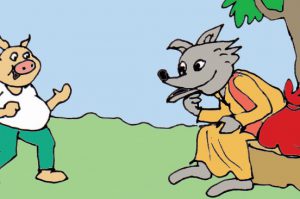 Enjoy Cheeku and Meeku's fun encounter with Foxy fox!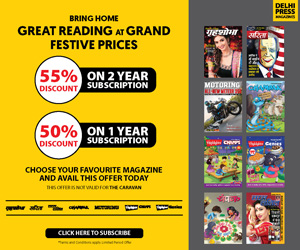 Brownie, the fox loved troubling animals smaller than her. She was an expert when it came to turning their weaknesses into her strengths.
Brownie always had her eyes on the rabbits that lived in the forest. She'd walk up to their burrow every day and all the rabbits would run helter-skelter.
One day, Gary, the rabbit worked up the nerve and said, "Hey Brownie, what brings you here at this time?"
"When I was passing through last night, I seemed to have dropped a golden ring. I've come to look for it," lied Brownie.
"You lost a ring? Hmmm, I don't think any of us saw a ring here," said Gary.
"Don't lie," said Brownie. "I know you've hidden it somewhere in your burrow. I can see right through your act."
"I promise we haven't seen any ring here. I think you're looking in the wrong place," said Gary.
"Well, I'll believe it when I see it. I'm not going to rest until I've explored every single room in your burrow," said Brownie and stepped forward.
Gary had fortunately seen through Brownie's plan and said, "Stop! We cannot let you enter our home. You have to believe me when I say that we do not have your ring."
"If you don't return my ring immediately, I will have to call the police," said Brownie.
Manny, the jackal, the sub-inspector of police was a good friend of Brownie. She had won him over promising him lots of rabbits. She brought him to the scene and narrated her version of the story to him.
"If you don't have the ring then you have nothing to hide," said Manny without listening to Gary's version. "You will have no reason not to let her in and check for herself. Now let her in and search your burrow."
Seeing Manny's behaviour Gary realized that the two of them were in on it together. He instructed his friends to keep arguing with Brownie and not to let her in and set off to inform the Leo, the lion, the king of the jungle.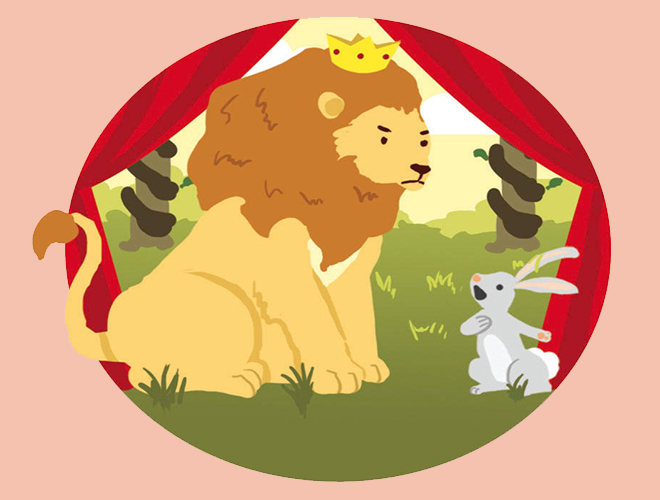 "Don't worry Gary," Leo assured him. "I will ensure that Browny doesn't get away with this so easily." He went with Gary to the burrow in order to sort things out.
Seeing Leo, Browny got scared, but she tried working her story on him as well. "Your Highness, I'm glad you're here. I have full confidence that you will deliver justice. Gary and his friend have my ring in their burrow and are neither returning it nor are they letting us search their borrow," she said.
"Alright I will let you search their burrow, but if you don't find your ring inside, you will need to face the consequences and pay a fine," said Leo.
Brownie was getting nervous, her plan was backfiring. Leo instructed all the rabbits to step out of their burrows and instructed Brownie and Manny to go in and search. As they entered the burrow, the narrow entrance starched their skin.
Inside, it was completely dark and it was pretty hot too. Brownie and Manny didn't like being inside and quickly got out.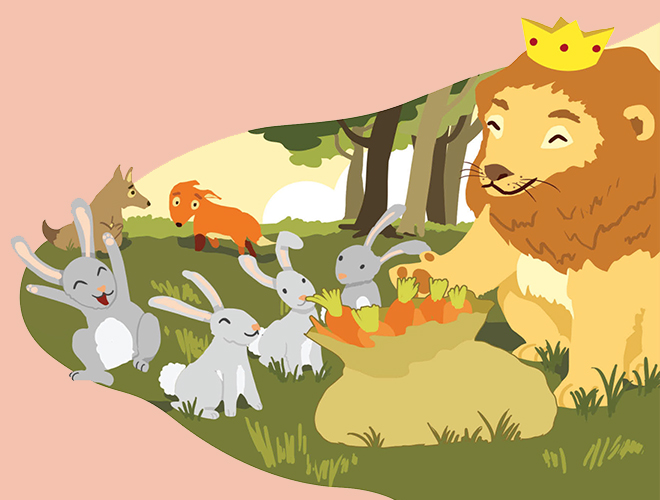 When they stepped out, Leo was waiting. They ended up paying a huge fine which Leo used to buy lots of carrots and gave them the rabbits. He gave both Manny and Brownie a final warning that if they troubled the rabbits ever again, they would end up facing dire consequences.
The rabbits were safe and they thanked Leo for saving them.