More from Champak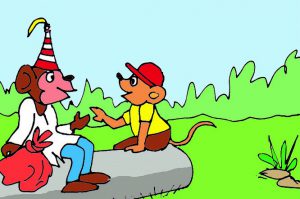 Is Jumpy monkey really a magician? Find out with Cheeku and Meeku!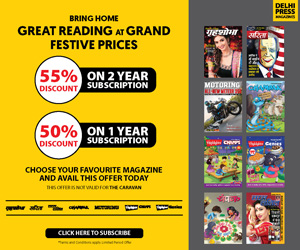 Gracy chimpanzee lived with her grandmother in the Ashokvan forest. Her parents had passed away when she was small. Gracy studied very hard but couldn't score high marks. Her classmates, Teddy bear, Horny rhinoceros, Nancy and others, were top performers. They would boast about becoming a doctor, an engineer, a scientist or a professor. Gracy always kept quiet.
After high school, all students moved out of Ashokvan for college. But Gracy did not get admission in any of the colleges, because of her low marks. She was very sad. Her grandmother asked, "Why is my darling so upset?''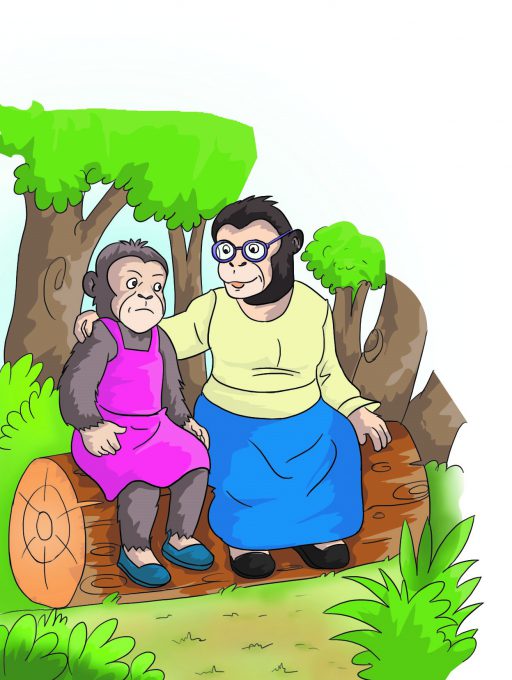 "Granny, some of my friends have left Ashokvan for further studies, while some others are joining their family businesses. I too want to achieve something in my life but I am unable to get admission in any of the colleges because of my low score,'' said Gracy tearfully.
"Not getting admission in a college is not the end. You can also think of a career for yourself with your skills or talent!'' explained Granny.
"But I don't know anything. Nor can I do anything,'' replied a sad Gracy.
"Gracy, you have a hidden talent within you. Think about it,'' encouraged Granny.
"What hidden talent do I have, Granny?'' asked a stunned Gracy.
"Try to remember. You used to score A+ in crafts in your school. You made a mat out of old rags and a painting out of broken bangle pieces. The colourful paper flowers made by you were decorated all over the school building. Have you forgotten that?'' Granny recounted.
"But you had helped me in making all those things,'' replied Gracy.
"Of course! But you had designed and crafted them. I am ready to help you even now," said Granny encouragingly.
"I just like making those things!'' exclaimed Gracy at Granny's idea.
Without wasting any time, Gracy chalked out a schedule to start her work. First, she went online to know how to set up her own business.
Then she went on to meet her art and craft teacher, Chimpy baboon. Chimpy liked Gracy a lot. She felt happy when Gracy expressed her desire to learn painting from her. She said, "I am free in the evenings between 4 to 6 p.m. You can come and learn during that period.''
During the day, Gracy would learn 'Phulkari', 'Chinkankari', 'Crotio' and other types of embroidery originally from different states. In the evenings, she would go to Chimpy to learn painting from her.
In the afternoons, she would browse the internet and learn making flowers out of cloth and paper. Not only did Gracy have talent, but she was highly committed and hardworking. It didn't take her long to master all these skills. Soon she became an expert in making all types of handicrafts. She started making artificial flowers, art pieces, paintings on old bottles and turned them into vases. She also made wall hangings out of coconut coir and ice cream sticks. Gracy started selling her handicrafts from home.
She also enrolled herself in a statue making class. She was a keen observer too. She would engrave beautiful concepts on her crafts. She introduced new and novel designs every day. The demand for her products grew rapidly so did her business. She started employing a few workers to help her out too.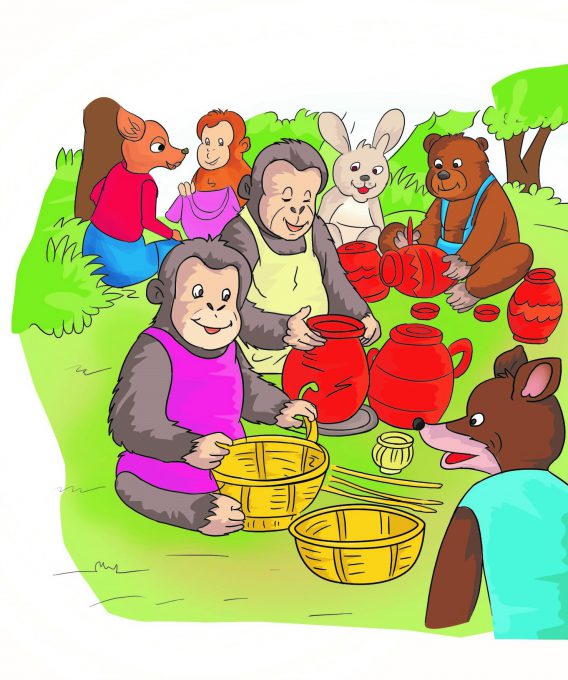 Gracy's handicrafts were the talk of the forest. One day, Bhoori monkey, Shilpi wolf and Disco duck met her in the market.
"I like the view of the sea. So I got a sea view painted on my bedsheet by Gracy,'' said Shilpi.
"And I got a scene of a river flowing through the mountains on my dupatta,'' said Bhoori.
"There's no doubt in it. Whether you need to decorate your house or gift something innovative to someone, you get them all at Gracy's store,'' added Disco.
Gracy's business expanded in no time. And Gracy opened a store that was the talk of the forest!
Summer holidays started and Gracy's classmates were back home from their colleges. They were surprised to hear about Gracy. "This is just miraculous Gracy! We still have to pursue our studies for two more years and then we have to search for a job. But you have achieved a lot in such a short span of time. You are already running a successful business,'' said everyone praising her.
After a few days, Gracy decided to join the Institute of Design. It was a part-time course.
Granny asked Gracy, "You are running such a successful business. Why do you have to enrol yourself for anything else?''
"Granny, this way I will fulfil my dream of achieving higher studies. I can also learn new techniques to develop my career. My business will run more successfully,'' replied Gracy.
Granny felt happy that Gracy had taken such a wise decision of fulfilling her dreams.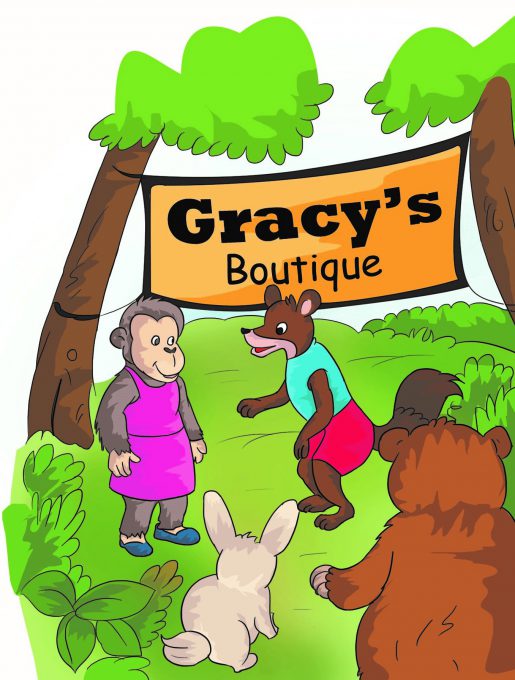 Tags:
Activities for children
,
animal stories
,
animal stories online
,
animated stories
,
Art Competition
,
Art stories
,
bedtime stories
,
bedtime stories for kids
,
Blacky bear
,
boasting
,
champak stories online
,
children moral stories
,
children online stories
,
children short stories
,
children stories
,
children's short stories
,
DIY Art
,
english short stories
,
english stories for kids
,
kids short stories
,
online stories
,
read aloud stories
,
school stories
,
stories to read