More from Champak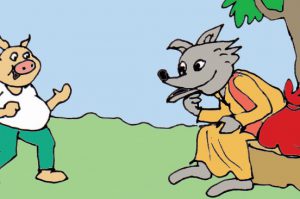 Enjoy Cheeku and Meeku's fun encounter with Foxy fox!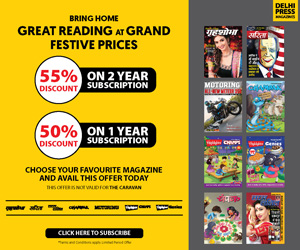 Daisy was kind-hearted and friendly. She lived in harmony with all the animals and birds. Everybody used to praise her beauty and her pleasant nature. On the other hand, Suzy was an arrogant bird. She was proud of the way she looked.
Daisy often used to tell Suzy that physical beauty was nature's gift. It wouldn't stay the same forever. She also said that living in harmony was more important than being beautiful, but all this had no effect on Suzy. Instead, she used to make fun of Daisy.
Suzy said, "You are a fool to live with these animals and birds. Look at me; I live alone on that tree. I am its queen."
Daisy kept quiet after hearing Suzy's words, but felt sad for her.
One day, a hunter came to the jungle. He saw Daisy. He had never seen such a beautiful bird in his life. He thought, "It's a stunning bird, I will take it along with me. I will get lots of money if I sell it."
He hid behind a tree and waited for a chance to throw his trap on the bird. However, he couldn't hide from Chintu, the bear's eyes. He saw the hunter prepare to trap Daisy. He immediately started shouting 'help, help'. On hearing the alarm, all animals and birds gathered together. They beat the hunter until he ran away. Daisy thanked everyone for saving her life.
After a few days, another hunter visited the jungle. He spotted Suzy. He was surprised to see such a colourful bird with golden wings. He wanted to catch it by all means. He thought, "If I can take it home with me, my children will be very happy."
After trying hard for quite a while he finally succeeded. Suzy was trapped
Suzy made a lot of noise by chirping helplessly, but nobody heard her voice. She used to live alone and had no friends to look out for her.
As the hunter was walking past the Champa tree, Daisy heard Suzy's cries for help. She thought, "This is Suzy's voice. She seems to be in danger.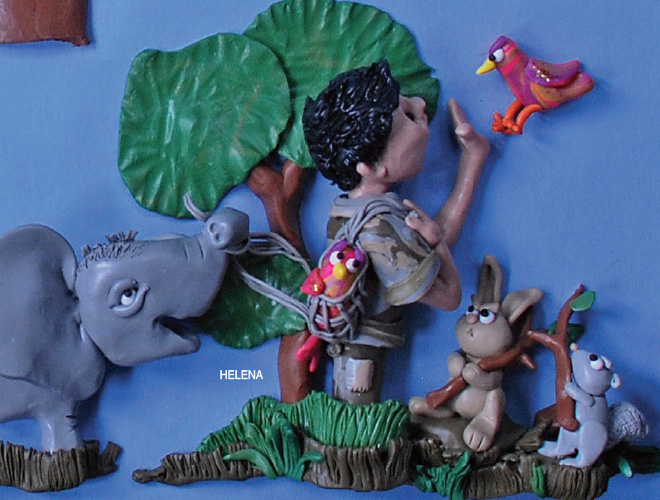 She called out to all the animals and birds loudly. They collectively released Suzy from the hunter's clutches.
Suzy finally learnt the benefits of living together. She apologised and thanked all the animals and bird and promised to live together with them.