More from Champak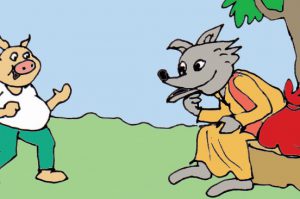 Enjoy Cheeku and Meeku's fun encounter with Foxy fox!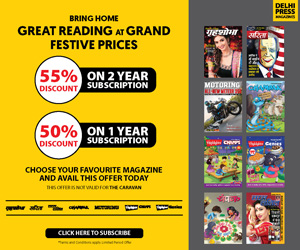 When Chirag found out that his dad was getting transferred to the city, he was very excited. He couldn't wait to start studying at the big schools there, roam in the fancy malls and watch movies at the theatres.
Ma was packing their things and Chirag was helping her. He wanted to move as quickly as possible and live life in the big city. But Ma knew that the novelty of the big city would wear off soon and Chirag would start missing Roohi, a friendly sparrow that lived in a tree outside their home.
Chirag and Roohi knew each other very well and Chirag would refuse to eat before feeding some rice or some grains to Roohi.
Soon it was time to move and Chirag and his parents reached the city and moved into their new home. Dad went to the office the next morning and Ma was busy setting up the house. Since he hadn't made any new friends yet, Chirag sat at home getting bored.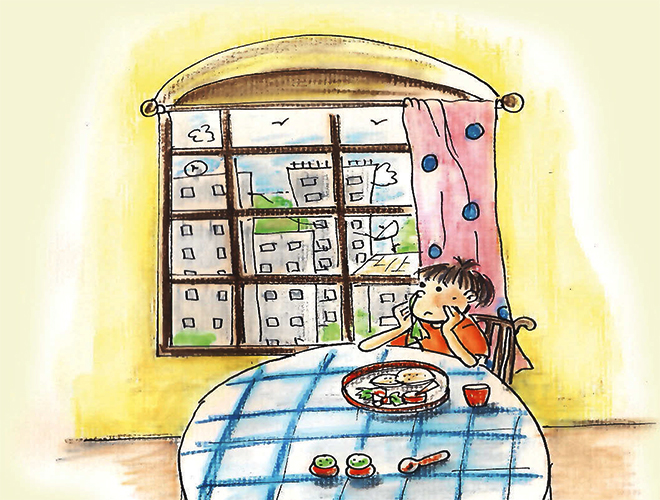 A couple of days went by but on the third day when Chirag sat down for lunch, he remembered Roohi and felt sad. He remembered how he would leave a few pieces of rotis and how she would pick them up one by one and take them to her nest. He missed her sweet chirps. Chirag missed her so much that he went to sleep without finishing his dinner.
Even though he didn't say why he didn't feel like eating, Ma knew the reason. When dad came home that evening, she told him about Chirag. Dad suggested that he should try making friends with another sparrow just like Roohi, here in the city.
The next evening, on the way from work, dad brought home a birdhouse. He installed it outside their home and left a bowl of water outside it for the birds to quench their thirst.
In less than a week, the birdhouse had a tenant- a sparrow. Chirag named this sparrow Roohi too and she'd flit in and out of the sparrow house. Soon, she built a nest and laid some eggs which hatched into little sparrow chicks.
Dad installed another sparrow house for the other sparrows too. Seeing all the sparrows around Chirag's house, all the kids in the area came to watch. They made sure there were enough food and water for the sparrows and took care of them.
One day, members from the "Save the Sparrows Group' came to their colony. When they found out that the sparrow populations were rising in the area, they tried finding out how. When they found out that it was because of Chirag's efforts, they praised him and presented him with an award.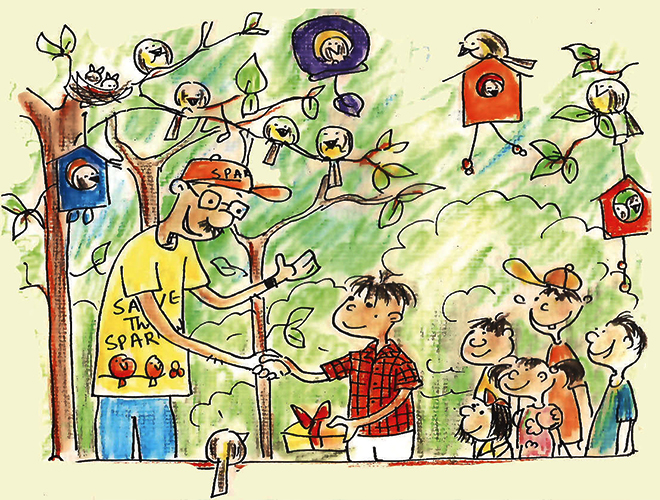 The next morning, the papers carried a story about Chirag and his sparrows. Chirag's parents were proud of him and praised him for his love for birds. They told him that if he continued his efforts and made the birds and animals around him happy, they would fill his life with happiness.
Chirag hugged his parent and thanked his dad for bringing him a birdhouse and making him happy.