More from Champak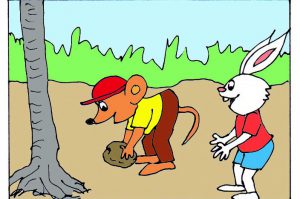 Cheeku explains gravity to Meeku. Follow along on their fun adventure!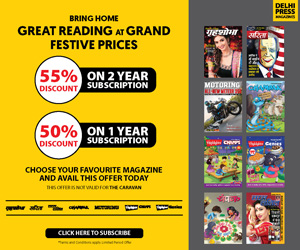 Jeeva, look what that boy of yours has done!" complained all her neighbors early one morning.
"What did he do this time?" asked Jeeva, the elephant.
"What did he do?" asked Mantru, the monkey. "Jambu snuck in to our banana plantation. It looks like a disaster zone now."
"The other day, he snuck in to my sugarcane field. He ended up uprooting more cane than he could eat," said Ketu, the rhino with his tail wagging furiously.
Jeeva said with a sad voice, "Ever since poachers killed his mother, I have raised him as my own. I try to make him understand, but he just doesn't listen to me."
"Look over there! That's him walking this way, munching on some bananas," said Sochi, the parrot.
"All the animals are angry because you snuck in to their fields and ate everything. Why do you keep doing this Jambu?" asked Jeeva.
"I can't control myself. I am hungry all the time." said poor Jambu feeling hurt, and ran towards the river.
"Please forgive him this time," said Jeeva. "I will pay you for the loss."
"I don't think that would help," said Ketu.
While Jeeva went to the lumber yard to start her shift, Jambu was standing at the water's edge. Sochi found Jambu and said, "You were such a good boy Jambu, why do you give your mother so much grief?"
"Mother? Jeeva's not my mother. I don't have a mother."
"She may not be your real mother Jambu, but she loves you just as much. You should consider yourself lucky to have someone like her to take care of you."
They sat in silence for a while when suddenly a net fell on top of Jambu and a few men came in from the trees banging loudly on a drum. Sochi flew away but Jambu was too scared to move. The men tied him up and put him in a cage on the back of a truck.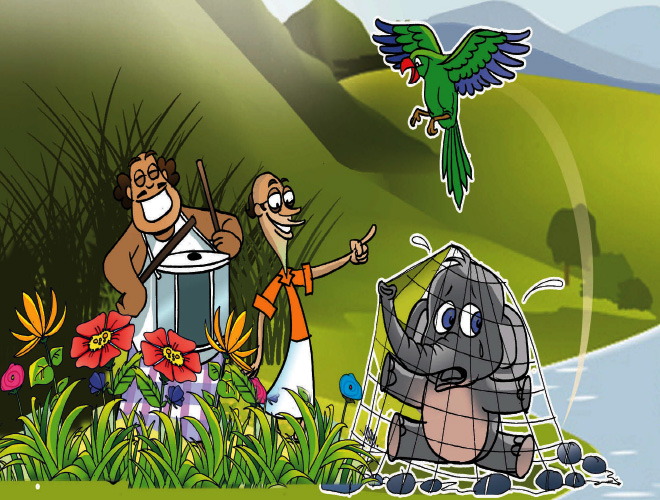 Sochi quickly went in search of help. He saw Mantru, the monkey, sitting on a tree. "Jambu is in danger! The poachers have caught
"Jambu is in danger! The poachers have caught him!" he said in between breaths.
"Good riddance," muttered Mantru.
"Don't be like that," said Sochi to Mantru. "He really needs your help."
After some thought, Mantru said, "Alright! We have to tell Jeeva. You tell her, I'll stop the poachers."
Mantru called two saras cranes that picked up Mantru and flew away towards the poachers and Sochi went to Jeeva to give her the news.
When Jeeva found out what happened, she burst into tears. "My poor baby has been kidnapped. We must save him!"
Meanwhile, Mantru and the saras cranes were flying over the truck. Carefully, the cranes dropped Mantru on the roof of the truck. Mantru then swung in through the window and grabbed the driver's shirt.
"Aieeeee! Let me go you monkey!" screamed the driver.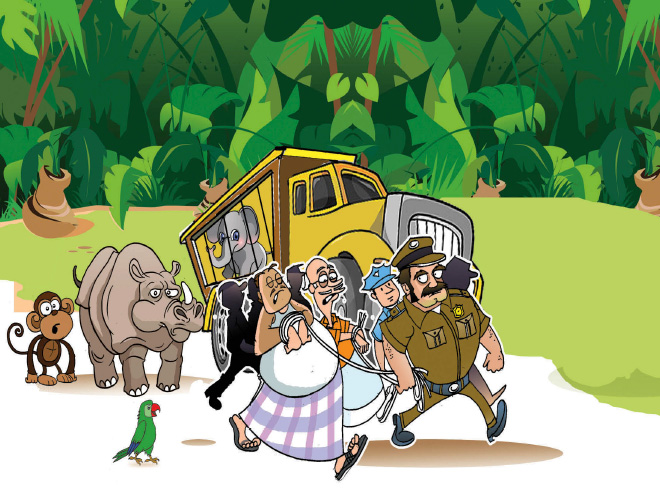 Mantru opened the door and pushed the driver out who landed on a soft bush.
When the truck stopped, the other poachers jumped out ready for a fight but came face-to nose with Ketu, the rhinoceros.
Don't move another inch," said Ketu. All the other animals had surrounded the truck. A few animals rounded up the driver and brought him back to the truck. The forest guards soon arrived, they handcuffed the poachers and took them away.
More from Champak: The Naughty Duckling
Mantru drove the truck to the timber mill. Jeeva was nervously waiting at the gates. All the elephants were behind her eager to find out if Jambu was safe.
Mantru drove into the timber mill and said, "Special delivery for you Jeeva."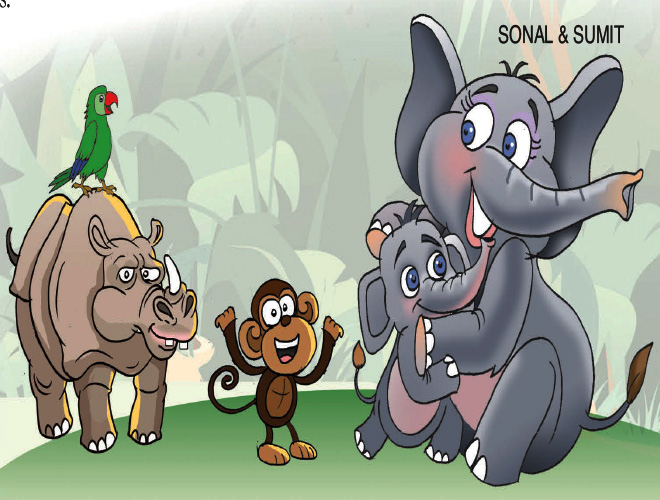 The cage was opened up and Jambu ran towards her and hugged her. "I love you mommy. I'll never sneak into a field and give you so much trouble again," he said.
All the animals in the forest cheered and life was once again back to normal.