More from Champak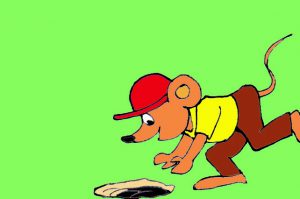 Find out how Cheeku and Meeku escaped from the hungry Jackal!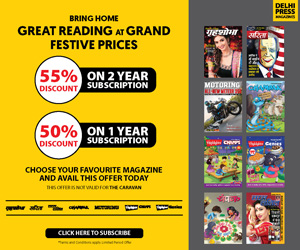 Christmas was around the corner. Almost everyone in the neighbourhood was busy getting ready to celebrate the festival.
But Sara was upset and was in no mood to celebrate. Sara used to celebrate Christmas with her mother every year and enjoyed helping her mom bake cakes for their family and friends. Her mom had passed away about six months ago and the festival only reminded her of her mother more than ever.
Every year, Sara would ask for something or the other from Santa Claus. Sara's grandpa would buy whatever Sara wished for and would keep it for her under the Christmas tree a few days before Christmas.
Sara would think that Santa himself had dropped by and left those gifts for her.
Sara sat on the sofa with her teddy bear looking sad.
Grandpa saw her sitting there and came to her and asked, "What's the matter, Sara? Why do you look so sad?"
Sara burst into tears and said, "I keep thinking about mom. And I heard that dad is getting a step-mom for me now. But I want my own mom. I am going to ask for my own mom from Santa this year. I want to meet Santa Claus."
Sara's grandpa felt sorry for her. He hugged her and wiped away her tears.
Grandpa decided that on Christmas day, he himself would dress up as Santa Claus and talk to Sara about her step-mom.
Next day was Christmas. In the evening, Sara sat under the Christmas tree, waiting for Santa Claus. She had a feeling that Santa would indeed turn up.
Soon, Sara's grandpa, dressed up like Santa Claus, arrived at their home.
She was overjoyed to see him.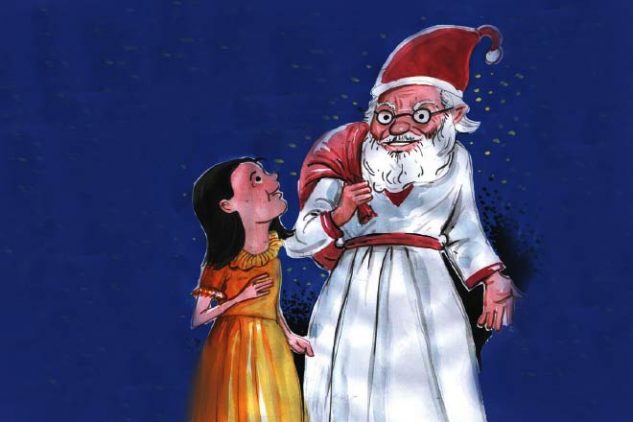 Sara ran towards him and asked, "I was sure that you would come. But where's my mom?"
Santa said, "Sara, I can't bring your mom. But you're going to get a new mom. And you will find your own mom in her too."
"But I've heard that step-moms are bad. My friends told me the story of Cinderella, and even in that, the stepmom was such a bad person," said Sara.
"No, Sara, not all step-moms are bad. I have met your new mom. She's a kind person. You can teach her your favourite dishes and play games with her. You may want to know what she likes and do those things with her too. Give her a chance and see," said Santa, before leaving.
Sara took Santa's words to heart. When Sara's new mom came, Sara and she took their time to know each other.
Over time, Sara accepted her as her own mother. Not a step-mom; she became like her real mom.
Sara's grandpa was overjoyed to see Sara's bonding with her step-mom. He felt that the family was complete.