More from Champak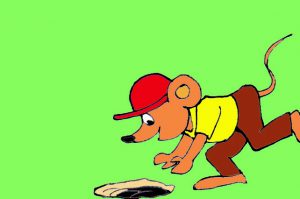 Find out how Cheeku and Meeku escaped from the hungry Jackal!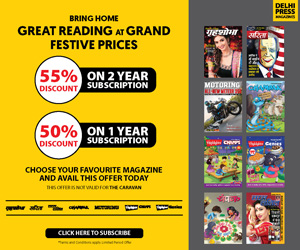 There were dark clouds in the sky. The winds were blowing fast and the clouds were moving with it. Even though all the signs of rain were there, it didn't rain.
Vaasu, the sparrow was looking up at the clouds. A partridge peered through his glasses and counted the number of clouds in the sky. The woodpecker counted the days on his feathers. It had been a month since the signs of rain had started but not a drop had touched the earth.
Everybody was suffering because of the heat. The ponds and rivers had dried up and the leaves had all turned yellow. All the animals were gloomy and there was not a single light moment to be shared.
"With each passing day, the forest looks worse than it did before. I really don't feel like staying here," said Minnie one day. The animals of the forest felt the same and they all decided that it was time to move to another place. They decided to give it one last chance and waited for the rain. But seeing that not a single drop fell from the dark sky, they started packing
"Mr. Banyan tree, aren't you coming with us?" asked Chutku, the frog.
"Stop talking nonsense," said Danny, the bear. "Don't you know that plants and trees can't walk? Don't make him feel bad by asking such silly questions."
"Don't scold him, Danny," said the banyan tree gently. He's asked a very good question. But even if I had feet, I wouldn't have joined you son."
"But why?" asked all the animals.
"What would you do staying here in this heat?" asked Meechu, the mouse.
"I'd stay right here," said the banyan tree. "How can I leave the very land that has got me where I am? Sure it has shown me some bad times, but the good times I have had here more than make up for it. Also, if I leave this land, then it will become even worse than it is right now. I cannot allow this to happen. I'd rather forgot my comfort than see this land become fallow."
Hearing the banyan tree's words, all the animals hung their heads in shame.
Lallu, the langur said, "But staying here isn't going to make things any better. What's the point in staying back then?"
"You feel this way because in your mind you're certain that going somewhere else will make things better and that there's no other solution. But if you put your mind to it, you'll certainly think of a solution. Let's also not forget that we are responsible for making our forest like this. We throw our garbage everywhere and are polluting everything. If we trouble Mother Nature, she will fight back."
"It is up to us to make things right," said the banyan tree. "If we start now, then we can change things soon. It will definitely take time, but it will be time well spent."
Silence spread among the animals of the forest. They realized the mistake they have made and felt bad for deciding to leave their beloved forest.
"He's right. If it hasn't rained yet, it's due to our actions," said Danny.
"Let's plant more trees," suggested Vaasu, the sparrow. "This will help bring down 5 the heat."
"Yes! And let's dig more wells and ponds. We will collect rainwater in these and use them in the summer months," said Minku, the mouse.
"You're right. Let's bear the heat this year and when it rains, let's not only collect water in ponds and wells, let's also save water by spending it wisely." Jaggu, the elephant said.
More From Champak: 3-Step Magic Plan
All the animals decided to stay back and get started on conserving rainwater. Suddenly, a drop landed on Minnie's head. She looked up and a few more drops landed on her head. Soon, everybody had their heads turned up to the sky and were greeted by raindrops.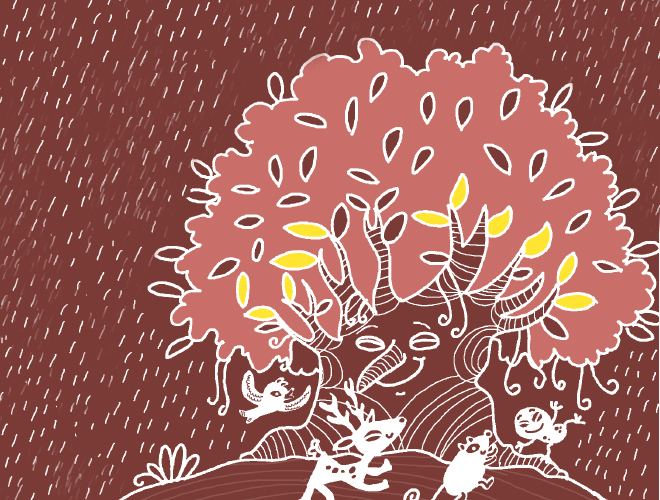 Soon, the few drops grew to a drizzle and then into the rain. All the animals enjoyed the refreshing rain. They picked up their belongings and went back home.