Cheeku, the rabbit's uncle Whitey, the rabbit lived in Mumbai. He was a film reporter. As soon as he arrived in Champakvan, all the kids would surround him. They wanted to know about the actors he had met.
One would ask, "Have you met Amitabh?" Some would ask, "Uncle, Rajpal Yadav is not to be seen in films these days. Is he still acting?"
Whitey would reply affectionately, "Yes, children, Rajpal Yadav is still acting."
When Whitey came to Champakvan during the holidays, Cheeku said to him, "Uncle, we are having a quiz in school because Indian cinema has completed 100 years last year. You know everything about cinema. Can you help me?" Cheeku said as he sat on Whitey's lap.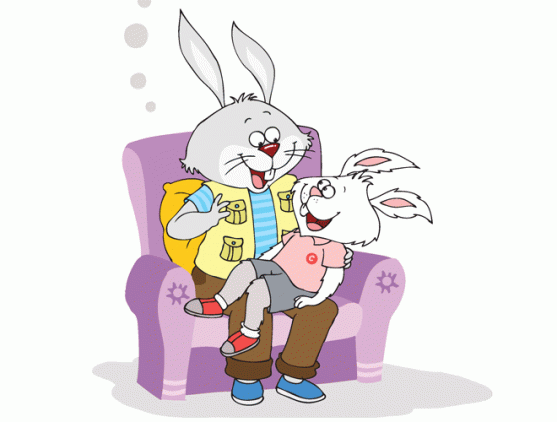 "Yes. Tell me what you want to know," Whitey replied.
"Who made the first film in India?"
"In India, Dada Saheb Phalke was the first person to make a film."
"What was that film called?" Cheeku asked.
"Raja Harishchandra was India's first silent film."
"What is the meaning of silent film?"
"A silent film has no dialogue. There was no sound in the films like they have these days."
More from Champak: A Festive Punishment
"When was the first film with dialogue made?"
"On March 14, 1931, the first Indian talkie Alam Ara was released in Mumbai's Majestic cinema hall. Master Vittal was its lead actor."
"Do you know the name of the film with the most number of songs?" asked Whitey.
"No," replied Cheeku.
"Those days movies had many songs. Indra Sabha produced by Madan Theatres had 71 songs."
"Uncle, how many movies share a similar name?"
"There are seven films with the name Insaaf. The first film of this name was made in 1937."
"Do women also direct films?" Cheeku wanted to know.
"Now there are many women directors. But in the beginning, all the work was done by men. Even female roles were enacted by men. Jaddan Bai is recognised as the first woman film director. In 1938 she produced a film named Talash-e-baq."
"Similarily the first female music composer was Khurshid Homji. In those days music was composed only by men. Director Himanshu Rai took a woman as a music composer for the first time. He kept her name Saraswati Devi so that people would not come to know of her."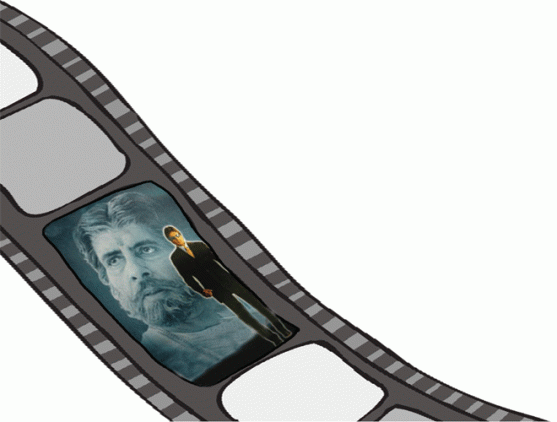 "Besides this, there are other facts concerning films. Double roles were first enacted by A. Salunke. He played the role of Ram and Sita in the film Lanka Dahan. In 1970, comedian Mahmood played three roles in Humjoli. In 1974, in the film Naya Din Nayi Raat, Sanjeev Kumar enacted nine different roles. The most interesting fact is that the most number of double roles in films have been performed by Amitabh Bachchan."
"Uncle, earlier only historical and religious films were made. Where did the idea for detective films come from?" asked Cheeku.
"I do not know. But Sir Alfred Hitchcock is considered to be the father of detective films. In 1925 he made the first detective and suspense movie named The Pleasure Garden.
"Uncle I saw a film in which the hero breaks into pieces and after a while melts and forms a human being."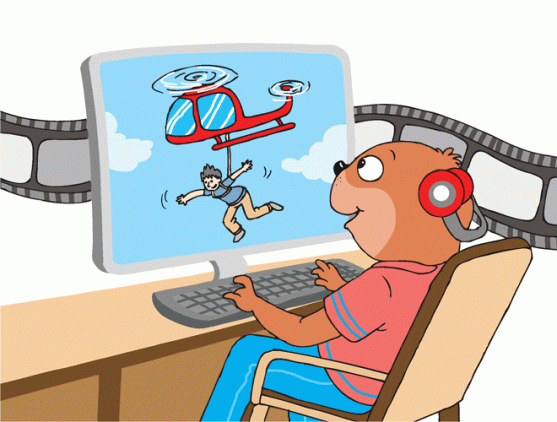 "This is the marvel of special effects. With technology anything is possible like the hero and heroine jumping from a great height, fighting while hanging from a helicopter or performing stunts while sitting on a horse. Looking at them we think as if the actor is really doing it."
"Uncle, I feel like laughing while watching old movies," said Cheeku laughing.
"You feel like laughing when you watch old films, but have you ever thought if those films had not been made then would such good quality films have been possible in the present time for us to watch? Now even 3D films are being made. In the near future we will be able to watch some amazing things," Whitey explained.
"Uncle you have given me a great deal of information. Now I will definitely win the quiz," Cheeku said excitedly.