More from Champak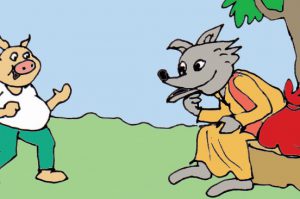 Enjoy Cheeku and Meeku's fun encounter with Foxy fox!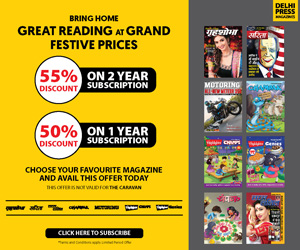 Sammy, the bear had a poultry farm. Every morning, he would go to the chicken coops to collect eggs. But one day, when he opened a coop, he was shocked to see many eggs missing and some were broken. The hens looked frightened and were either running around or cowering in a corner.
Sammy immediately filed a complaint at the police station. Inspector Rocky, the dog came to Sammy's farm to look for clues. He asked Sammy a few questions, but he could not come to any conclusion. Sammy too couldn't think of anyone who would want to attack his chickens or steal from him. The only thing he noticed was that the door to the coop had the number 2015′ written on it.
Ten days after the incident, Danny, the deer's poultry farm was also similarly attacked. When Rocky inspected Danny's farm, he realised that it was the same thief who had struck at Sammy's farm as "2015′ was written on the coop. But this time too, none of them could come up with any suspects.
One morning, when Pookie, the pig was walking about his farm, he noticed the same writing. He informed Rocky about it, who immediately deployed two officers to keep an eye on his farm.
"The thief should attack Pookie's farm tonight," presumed Rocky.
But to his surprise, Benny, the goat's farm was burgled instead. Rocky reached Benny's farm to investigate.
"That's odd. Then why was the number written on Pookie's farm?" pondered Rocky confused.
"Number? What number?" asked Benny.
Rocky then showed Benny the number 2015′ written on one of the doors of others' farms.
Rocky explained, "You see, when Sammy's farm was burgled, he noticed the number written. But when I saw it written in Pookie's farm, I thought it would be attacked. But yours was attacked instead."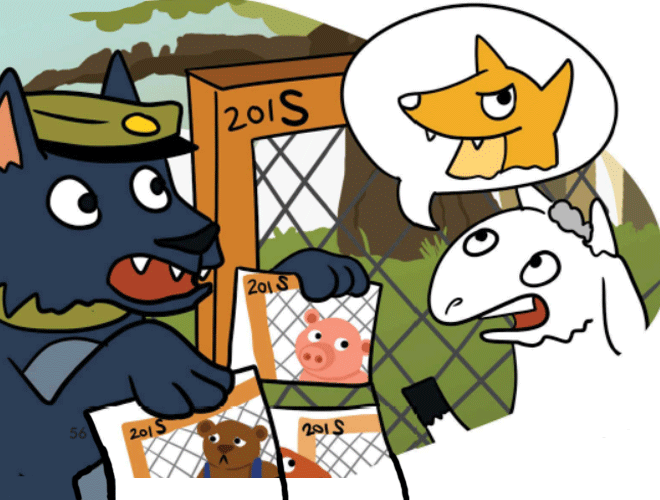 Suddenly, Benny brightened up; he knew who the thief was. "It's Benji, the fox!" he declared.
"Who is Benji? And why do you think he would've done this?" questioned Rocky.
"Benji used to work for me as my farm manager. But he was always careless especially with the calculations and I had warned him several times. One day, I incurred a huge loss because of him and so I fired him. I think he could be behind this," said Benny.
"But how can you be so sure?" asked Rocky.
"When he writes '5', it looks like the letter 'S'. If you look carefully at the number written on the gate it is written that way," said Benny.
Rocky noticed that Benny was right and so he, along with the others, went to Benji's house. Benji was shocked to see all of them. Rocky walked around the house looking for evidence. He soon found some eggs, chicks and broken eggshells in a corner.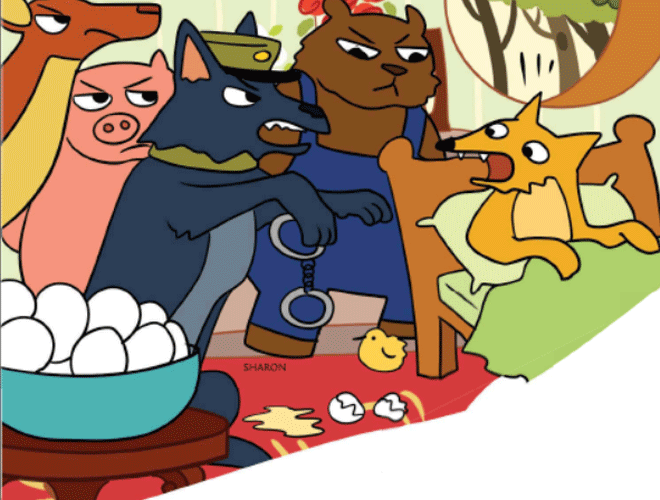 "Benji! You are the one behind all the burglaries at the farms. I am going to arrest you for it," said Rocky.
"But how did you know it was me?" asked Benji surprised.
"You led us to you by writing the number on the farm doors," replied Rocky.
"How is that possible? I wrote that to confuse you," said Benji, still baffled.
"You made one tiny mistake and that's what gave you away. You always write the number '5' like the letter 'S,' said Benny.
More from Champak: Farm trouble
Then, Danny asked, "But why did you attack the other farms? You could've just attacked Benny's farm."
"If I had attacked only Benny's farm, everyone would have suspected me right away. So, I decided to attack the other farms to confuse everyone," said Benji.
"Is that why you didn't attack Pookie's farm even after you wrote the number there? To confuse us?" asked Rocky.
"Yes, I did that to divert your attention away from Benny's farm," explained Benji.
"But now you will have to pay for the losses and regret your action while in prison," Rocky said putting a handcuff on Benji.