More from Champak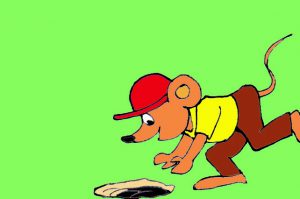 Find out how Cheeku and Meeku escaped from the hungry Jackal!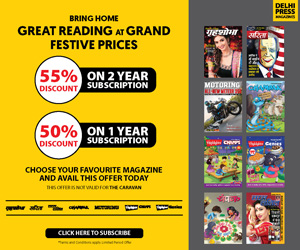 Dhangarh was a small village in the south. On the outskirts of the village, there lived a farmer with his daughter Dhanni.
The farmer was very poor. He managed to live somehow, working hard on little plot of land he had. In spite of this, he never allowed any hungry person to go away hungry.
One evening a fun looking person came to their hut and asked for something to eat. Dhanni and her father had very little food with them. But Dhanni got the man inside the house and gave him her food. Then they felt that the man was still hungry. So Dhanni's father gave him his food as well.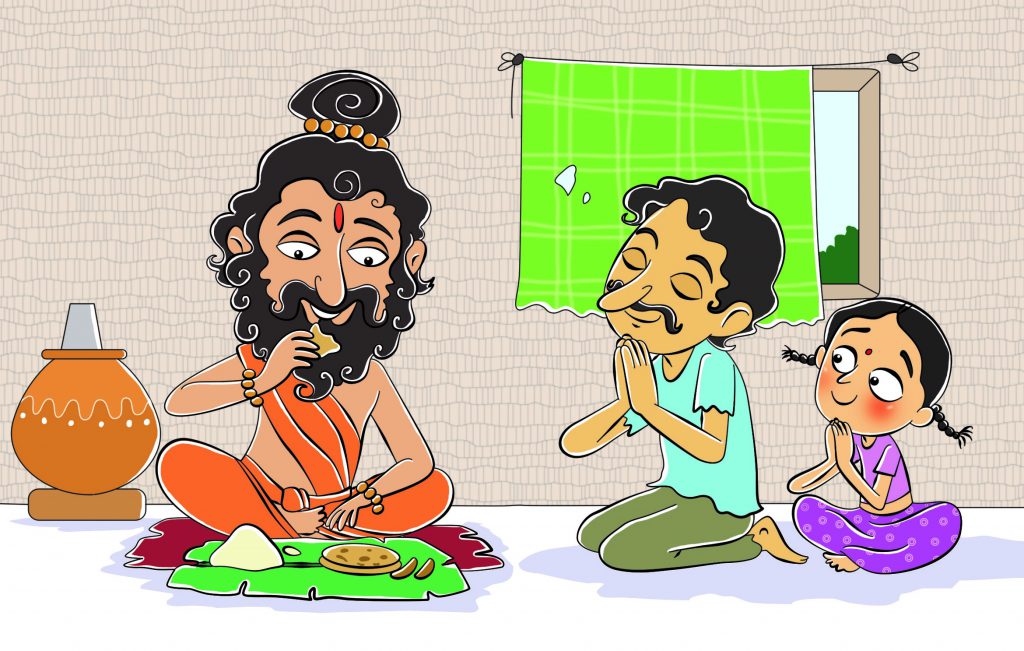 It was late in the evening man. Dhanni insisted that the man spend the night in their house. And so, he slept in the hut.
Late into the night, the man heard some sound and opened his eyes. He heard Dhanni's father telling his daughter to try sleeping and consoled her by saying that he would get some food to eat, as soon as it was morning. Dhanni could not sleep because of hunger. But she closed her eyes and pretended to sleep.
The man now realized that they had given him their own food. Dhanni and her father were hungry because there was nothing to eat in the house. He felt pity for them and decided to do something for them. He looked around but because of their poverty, he found nothing other than a small cloth that served as a curtain on their small window.
Dhanni and her father did not know that the man was a magician. He filled the curtain with special power and said the curtain would solve their problems if any difficulty or need came. But it would do so, only if they said something good after what they asked.
He then went to sleep. The next day he got up very early and went away. When Dhanni and her father got up, they did not find the man. After they finished their morning chores they were hungry.
Dhanni said, "Come, Baba, let us go to the field and search for something to eat."
"Let us go to find food for you and all the others who come to the house," her father said.
Hearing this, the curtain presented before them good tasty food.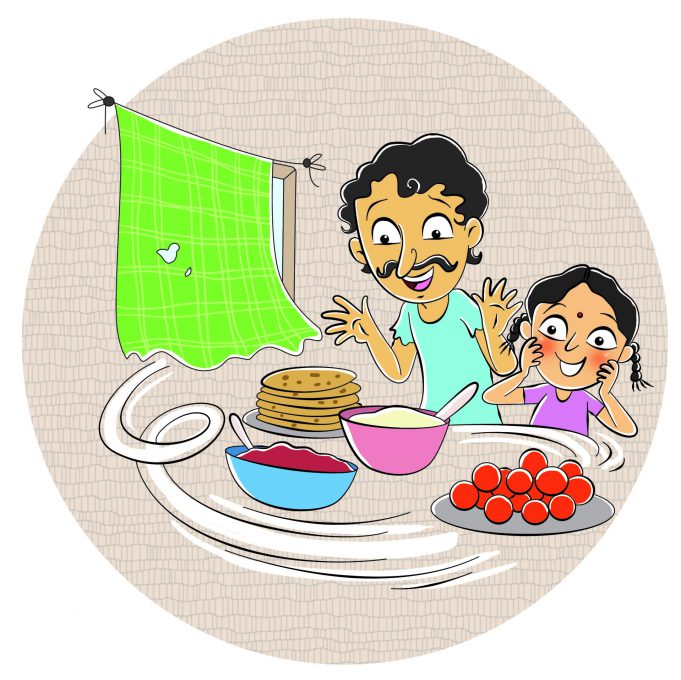 Dhanni and her father were very amazed, at first. But because of their hunger, they quietly ate the food.
Now, whenever they needed something they wished it and said good things after it, their wishes were fulfilled. They understood that this was due to the blessings of the man. Even after getting all their wishes fulfilled so easily, Dhanni and her father were not greedy and did not stop doing hard labour. They did not take advantage of the powers of the curtain.
Slowly the news that Dhanni and her father had a miraculous curtain that gave them whatever they wanted, spread in the whole village.
This news also reached the robber Shakti. He became greedy and decided to steal the curtain from them and get all his wishes fulfilled.
So, one night he came with his band of robbers to the Dhanni's and forcefully took the curtain from them. Dhanni and her father could not do anything. Once again,they depended on their hard labour to help themselves and others.
Now at his den, robber Shakti asked the curtain to bring and give a lot of gold. But he did not say anything good, as was ordered by the man. So, the curtain did not fulfil Shakti's wish.
He made his demand a few times and still when his wish wasn't fulfilled, he became angry. He moved forward and took out his sword with the intention of tearing the curtain into pieces. The curtain wrapped it around Shakti choking. Seeing this, the other robbers got frightened and pleaded it to go away from them.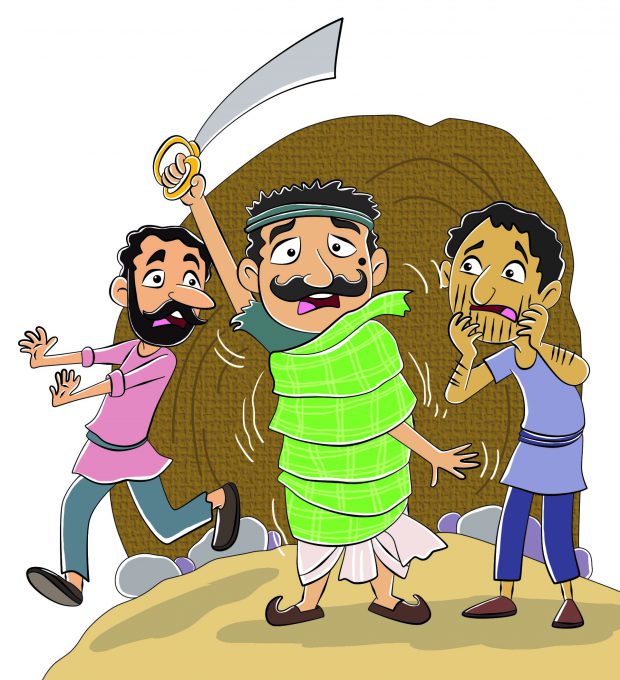 The curtain came back to Dhanni's house. Dhanni and her father were happy to see the curtain in their house again. They started helping needy and poor people with its help, and also continued with their hard labour.
Tags:
adventure
,
adventure stories
,
bedtime stories
,
beware
,
bravery
,
children moral stories
,
children stories with morals
,
dramatic stories
,
english short stories
,
gangsters
,
kidnap
,
kidnapping story
,
kids stories
,
learning experience
,
moral stories
,
moral stories for kids
,
read aloud stories
,
short moral stories
,
stay away from strangers
,
stories for kids
,
stories on adventure
,
stories to learn