More from Champak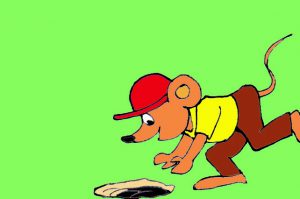 Find out how Cheeku and Meeku escaped from the hungry Jackal!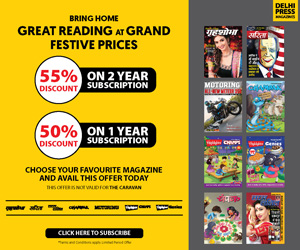 A family of bears lived in the Bandavan forest. Brownie, the youngest bear, had soft brown fur and was loved by everyone. He loved to play outdoors. He also had a huge appetite and was never satisfied with the food he ate and always wanted more.
His mother gently explained, "Brownie, you've become chubby. You need to remain fit."
However, Brownie never listened to her as his mind was always on food. One day, a few bears were talking. One said, "There is a Banyan tree close by, where the honeybees have built a huge honeycomb. It will be filled with honey."
Brownie, who was passing by, heard this. His mouth began to water. His mind was filled with images of the delicious honey. He decided to go and feast on some.
One night, the bears celebrated Blacky the bear's wedding. There was a lavish party with a delicious spread. Brownie was the happiest, as he could indulge in lots of yummy food.
The bears returned after midnight. They only woke up the following afternoon.
"Where is Brownie?" His mother asked, rubbing her eyes.
"He was sleeping with us," said his father. "Check the bathroom."
She went to check the bathroom, but couldn't find Brownie.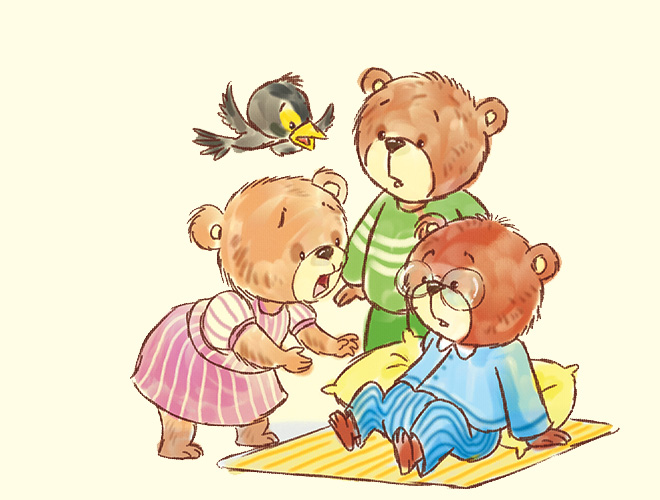 "He isn't in the bathroom. I don't know where he is," said his worried mother. His father set out in search of him.
Just then, Cuckoo, a neighbour, entered saying, "Brownie sneaked out early this morning to eat honey. He is surrounded by the bees at the Banyan tree."
"Really?" His mother cried out.
"Brownie is taking honey from the honeycomb, with the honeybees present inside. We need to save him," said Cuckoo.
Brownie's parents were terrified. They rushed to the Banyan tree. They found Brownie sitting on the tree and enjoying the honey while the bees were buzzing around him.
"Brownie, come down!" His mother screamed.
Brownie got scared, as he thought that his mother would scold him.
More From Champak: The Brave Street Dog
"We won't spare him. He was stealing honey from our honeycomb," said the Queen Bee. "Our young ones will be hungry because of him."
"Please forgive him, Queen Bee," pleaded his mother. "He is a baby. He is a little greedy and that is why he came here."
"Yes, Queen Bee. He is innocent. Had he intended to steal honey, he wouldn't have come here at this time of the day," said the Cuckoo. "You know that thieves strike only when no one is present in the house."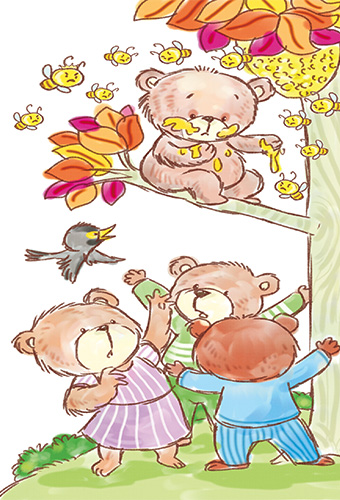 The Queen Bee thought, "The Cuckoo is right. The bears who steal honey strike only when the bees are away."
Brownie agreed. He was glad that he was not going to be punished. He then whispered into his mother's ears, "Mamma, my stomach is full and I'm feeling very sleepy. Please take me home or else I'll doze off here itself."
Everyone laughed at Brownie's innocence.