More from Champak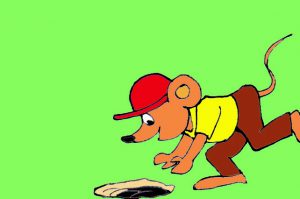 Find out how Cheeku and Meeku escaped from the hungry Jackal!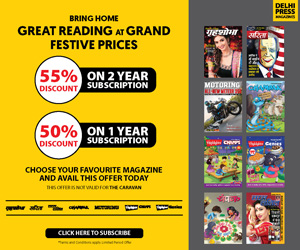 Milo, the mouse was watching a programme on television about hot air balloons and how humans travelled in it. Milo was awed by it and thought, "This is such a great idea! Animals like me who don't have wings can fly in a hot air balloon!"
That evening, he met his friend Kiki, the bird to discuss it.
"Hey, Kiki! I have found a way to fly!" Milo said excitedly.
"How? Are you going to grow a pair of wings?" asked Kiki amused.
"Don't be silly, Kiki! I saw a programme on the television about hot air balloons on which people float in the sky and even travel great distances," said Milo.
"Wow! I have only seen aeroplanes do that. Are these hot air balloons like aeroplanes?" asked Kiki.
"No. A hot air balloon looks just like a regular balloon, but much bigger. There's a basket attached underneath it, in which people can stand," explained Milo.
Kiki was intrigued. She asked more questions about the hot air balloon: "How does it work? What if the person wants to land? And how does the balloon know which direction to go?"
Milo laughed. "So many questions! Okay, let me explain," he said. "There is a burner below the opening of the balloon, the flame from which heats up the air trapped inside the balloon. Since hot air is lighter than the relatively cooler air outside the balloon, it slowly rises, lifting the balloon and the basket along with it. A person controls the burner depending on how much hot air is required, thereby adjusting the height at which the balloon floats. The wind helps gently blow the balloon in a particular direction."
"Wow! You know so much!" said Kiki amazed. "But what I don't understand is how are you going to fly?"
"I have some balloons left over from my birthday party. I will inflate them, tie them to a big cup or basket in which I will sit and fly!" said Milo.
"Great idea, Milo!" said Kiki.
"But I don't have a big cup or basket," said Milo, wondering what else he could use.
"Wait here. I'll be right back," said Kiki. She flew away and came back in a short while with a paper cup.
"This is perfect!" exclaimed Milo.
Milo pierced four holes on the cup and tied a lengthy piece of rope to each.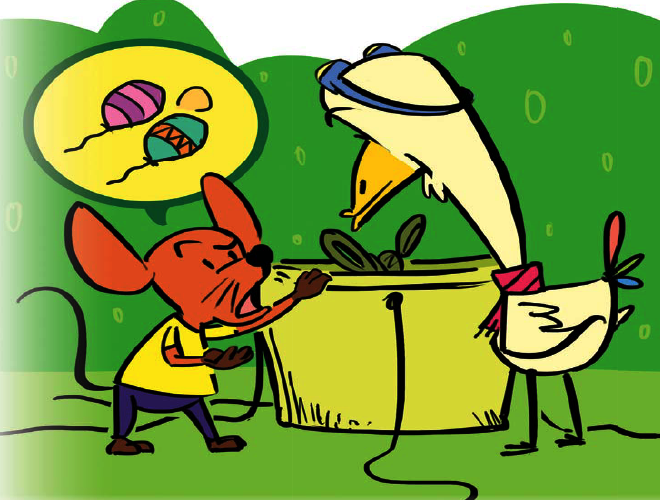 "The basket is ready. Now, for the balloons," said Milo.
Together, Milo and Kiki blew into the balloons and inflated them. When they had enough, Milo asked Kiki to hold the four ropes together while he tied the balloons to them. He then sat inside the cup and asked Kiki to let go of the ropes.
Much to Milo's excitement, the balloons began to rise, carrying him along. As they continued to rise, Milo looked down and saw his home getting smaller in size. He floated over his neighbourhood. Kiki clapped in glee. She began to fly along with Milo.
As the balloon went higher, the ground seemed far away. Milo began to panic.
"Kiki! Kiki!" shouted Milo.
"I am right here, Milo! What happened?" asked Kiki.
"I am scared. I am too high up in the air. Also, I hadn't thought of a way to get down!" panicked Milo.
"Oh! Even I didn't think of that!" said Kiki.
"I have an idea! Why don't you sit on the balloons? Your weight will stop the balloons from going up any further," said Milo.
"Yes, good idea," said Kiki and sat on the balloons. Just as they had hoped for, the balloons stopped rising any further.
Now, how do we get you to land?" asked Kiki.
Milo thought for a while and asked, "Would you be able to pop a couple of balloons?"
"Oh, yes! With fewer balloons, you will be able to descend gently," said Kiki.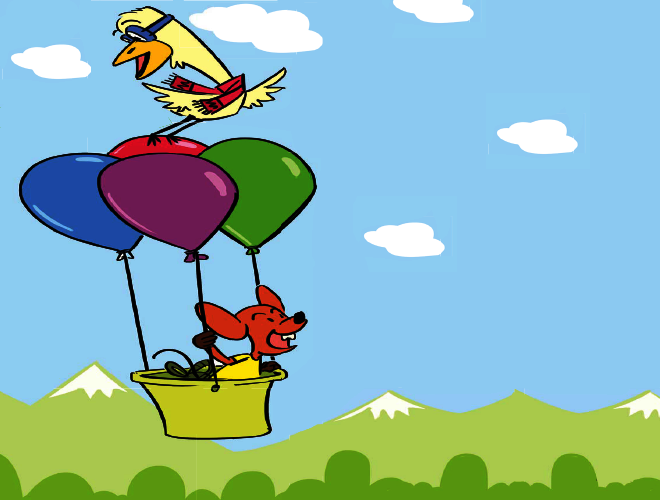 She popped a couple of balloons and gradually, Milo began to float towards the ground.
But they were far from Milo's house. Kiki flapped her wings and guided the balloon in the direction of his house. Soon, Milo landed safely right outside his house.
"Phew. Thanks, Kiki! That was quite an adventure we had today," said Milo relieved to be back on the ground.
"Imagine if you had watched a programme on rockets! I wouldn't be able to fly to space to fetch you back," joked Kiki.
The two had a hearty laugh.