More from Champak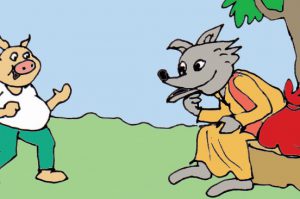 Enjoy Cheeku and Meeku's fun encounter with Foxy fox!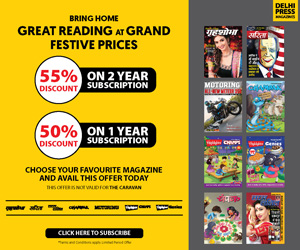 Megha and Neeti were the best of friends. They attended the same school and lived in the same colony. They went to school and played together.
While Megha's mother was a working woman, Neeti's mother was a housewife. Megha's mom would wake up early in the morning and prepare breakfast and lunch before leaving for work.
When Megha would come home in the afternoon, she would take a short nap and run out to play.
As soon as her mother would return from work, Megha would say, "Mummy, I want you to make something tasty to eat. Neeti's mother packs two different things for lunch every day."
While her mother prepared dinner, Megha would either do her homework or sit in front of the TV.
One evening, when Megha went to play with Neeti, she said, "Wait for a while Megha, my mom is a little unwell and needs help around the house. Let me finish and we can go out to play."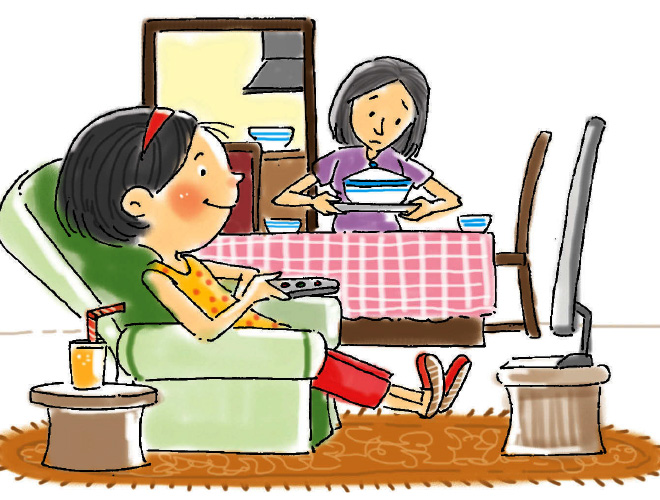 Megha sat down on the sofa and waited. As she waited, Megha noticed that Neeti helped her mom with a lot of things. She made tea, brought in and folded the clothes that were hung out to dry, gathered up all the cups and tumblers that had been placed around the house and helped her mom cook dinner by washing the vegetables and keeping them ready. She even shucked the peas and kept them in a bowl.
Then, her mother said, "Neeti, why don't you go play now? I can handle it from here."
"Are you sure, mom? What about your headache?" Neeti asked.
"That's gone away," Neeti's mom said with a smile.
Seeing all this, Megha was surprised. She thought to herself, "I've never helped mom with anything. All I've been doing is watching TV. To top it off, my mother is a working woman. I never imagined how tired she must feel at the end of the day?"
"Do you help your mom out like this every day?" Megha was curious to know.
"Most of the time," said Neeti.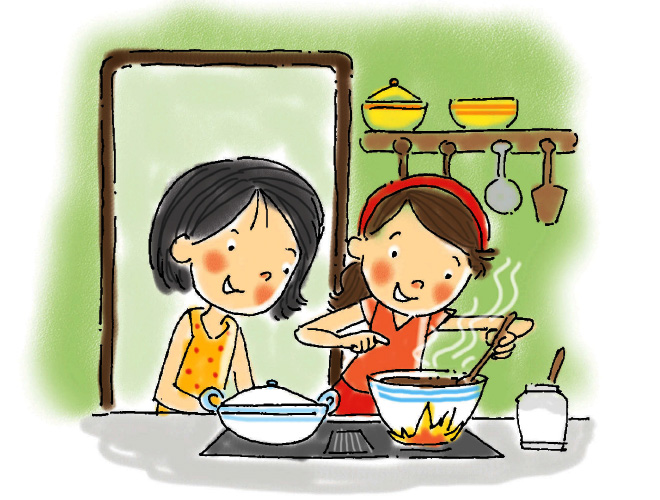 This made Megha make up her mind to start helping her mom around the house. She spent the next few evenings with Neeti learning how to prepare all the dishes she knew.
Mother's day was approaching and Megha used all her savings and bought a bag for her mother. When mother's day arrived, she could hardly control her excitement. It was a Sunday and her mother had stepped out to do some shopping. Megha blended some bananas, milk and honey and placed it in the fridge. She then made sandwiches with tomatoes, cucumbers, green chillies and chutney. She prepared bhel puri with finely chopped tomatoes, onions, chillies and mixed them with chutney.
More From Champak: The Naughty Duckling
When her mother arrived, she was left confused. As soon as she came through the door, Megha took the bags from her and placed them on the table and served her a glass of water. Then, she brought her all the food and beverages she had prepared for her along with the purse. She wished her mom a 'Happy Mother's Day' and gave her a hug.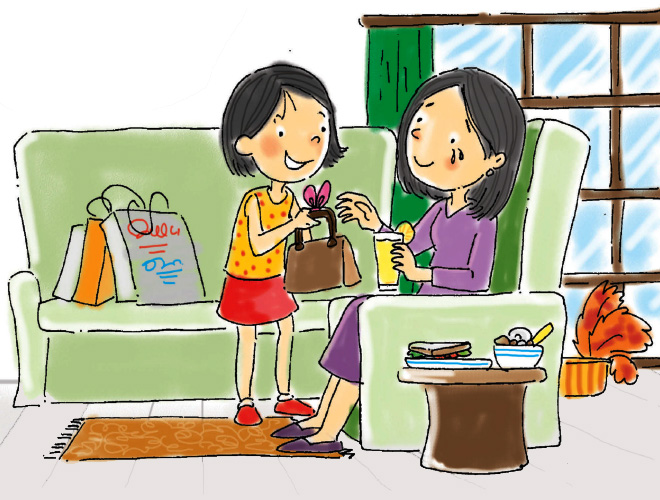 Megha's mother had tears in her eyes. She had never seen this side of Megha before. Megha vowed to help her every day. Mother and daughter laughed and ate all that Megha had prepared, together.