More from Champak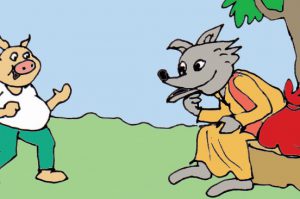 Enjoy Cheeku and Meeku's fun encounter with Foxy fox!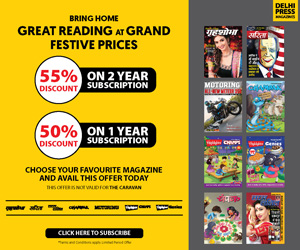 Atul's old bicycle was too small for him. He had problems riding it, as his legs were too long for the bicycle and would ache. He had been asking for a new bicycle from his father, who was not getting time to buy one.
Atul played badminton on weekends and all his friends came to the court on their cycles. But he had to walk. He, too, wanted to cycle to class like his friends.
At last, his wait ended when his father gifted him a new bicycle on his birthday.
"This Saturday, I too will go for badminton class on my new bicycle," he said excitedly.
"Not so soon, son. This new bicycle is a bit big for you. Your legs don't reach the pedal properly. Practice for a few days and then ride it," father explained.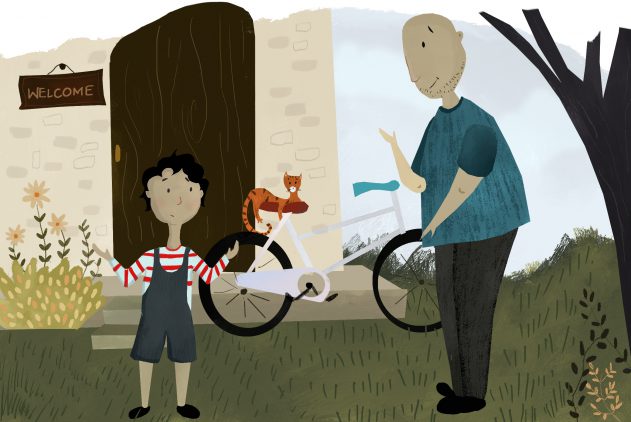 "But didn't I ride my old bicycle well? My class is just 2 kilometers away and there is no traffic on that road. I want to go on my new cycle," Atul insisted.
"You are right, son. But the road to your class is steep. Unless you have full control on the cycle, you may fall. So, practice for a few days near the house and then cycle to class," father advised.
Atul didn't say anything but he didn't like what his father said. 'I am 10 now but they always think of me as a child,' he thought to himself.
On Sunday, Atul's father's friend came to visit them. Father was talking to him and mother was preparing tea and snacks. Seeing everyone busy, Atul took a chance and took his new bicycle and left for the badminton class.
While placing his racquet and water bottle on the bicycle, he dreamt of being a famous player.
After riding for a short distance, Atul lost his balance, as his legs couldn't reach the pedals properly and went into a hedge. He and the bicycle, both, fell down. Atul got a minor scratch on his leg. But he still wanted to ride his bicycle to class. He picked up the bicycle. Its handle had got bent, but he didn't go back and rode to class.
Atul hummed as he rode. The road became steep and he put all his energy and pedaled the bicycle uphill. 
When the road sloped down, instead of applying brakes, Atul got scared. The bicycle raced fast down the road. Another man was coming on his bicycle from the opposite direction. Atul wanted to stop the bicycle but couldn't because of the slope and collided with the man coming from the opposite direction.
Both the riders fell down with their cycles. Atul's bicycle fell on top of his leg. His leg hurt. His racquet and water bottle lay on the road. The man with whom Atul collided was bringing milk, bread and eggs from the market. The eggs broke and the milk spread on the road.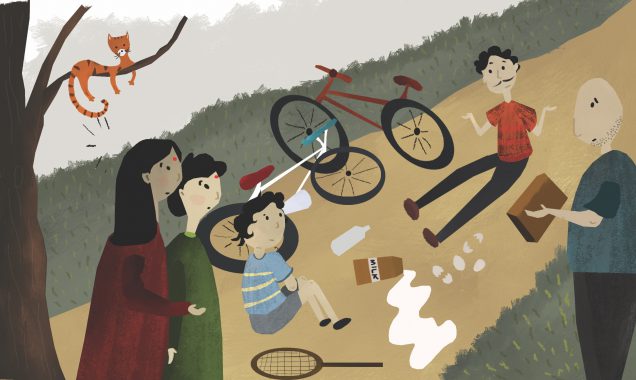 Standing up, the man said, "If I go home without these things, I will get a scolding. I don't have money to buy them again," he cried.
Now a crowd gathered around them. Someone asked Atul's parents' phone number and called them who came there quickly.
Seeing the whole situation, Atul's father understood what had happened. Atul was scared to face his parents'.
Atul's father gave money to the man to buy the things again.
Atul's racquet and the new bicycle both were bent. His leg had swollen by the time they reached home and his parents had to take him to the doctor.
The doctor said that Atul had sprained his muscles and gave him medicines and asked him to put hot and cold water bags on his legs.
Atul could neither play badminton nor go out to play for 3 weeks. He apologized to his parents and promised to understand when to try new things.