In 1910, an ashram was established in Phoenix, a town in South Africa. The ashram housed a school for children of all ages. One of the teachers in the ashram had an unusual way of teaching. He believed that education should affect the heart along with the mind.
One day, the teacher gave a questionnaire to all his students. The bright students quickly wrote the answers and returned the questionnaire.
When all the students had submitted their answers, the teacher began correcting them. After correcting all the sheets, he picked up one and announced Sanjay's name.
When Sanjay came forward, the teacher patted his back and said, "Well done! It seems to me that you have worked very hard." Then, he showed the answer sheet to the full class. Sanjay had scored 5 out of 10 marks.
Seeing this, Rahul and Vikas, two of the smartest students, who knew they must have scored more than him, were bewildered. "Why is sir praising Sanjay? He scored much less than us," said Rahul.
Vikas nodded in agreement. He couldn't understand why Sanjay was being praised for scoring less marks. He asked, "Sir, we don't understand that instead of praising us, you are praising a student who has got lesser marks than us."
The teacher smiled at Vikas' question and said, "I didn't praise Sanjay for the marks he scored. I praised him for his hard work. He did better than the last time, which is proof of his hard work. I'm hoping this motivates him to work harder in future."
"And as for praising you, I did not do so because with continuous success and praise, any person can become proud and arrogant. Arrogance is an obstacle to progress. I do not wish that you all stop working hard due to brief moments of success. Stay on the right path and you will be successful," the teacher explained.
The students understood what their teacher said and this was an important
life lesson.
This teacher was, none other than, Mohandas Karamchand Gandhi, whom we lovingly call 'Bapu'.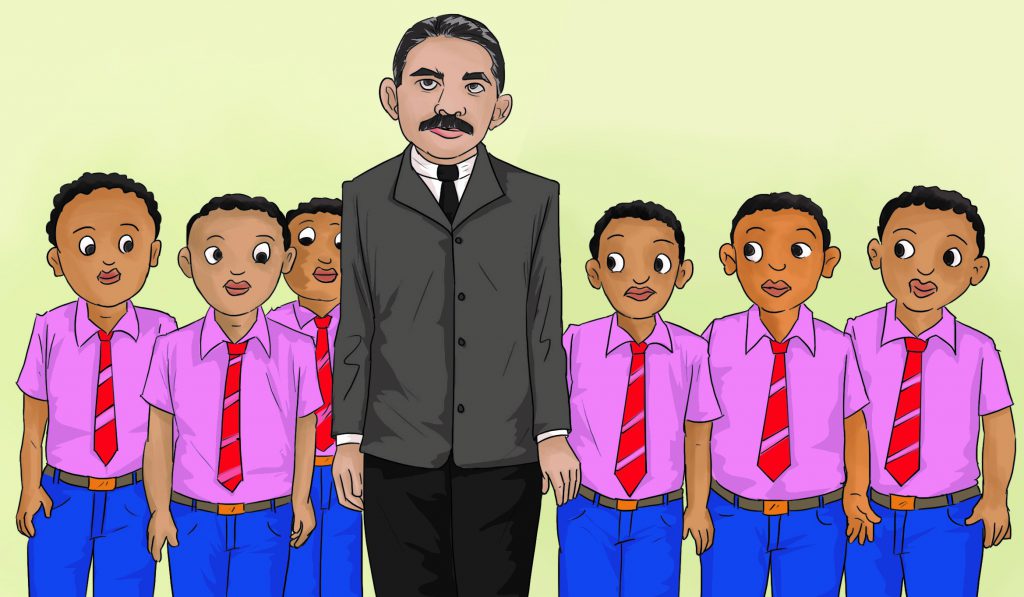 Tags:
adventure stories
,
bedtime stories
,
bedtime stories stories for children
,
Champak Stories
,
Champakvan
,
children moral stories
,
children stories
,
children stories with morals
,
ecology
,
endangered animals
,
english short stories
,
Gandhi Jayanti
,
Gandhiji
,
kids stories
,
Protect forest
,
short moral stories
,
short stories
,
stories for children