Vivek thoroughly enjoyed Children's Day Celebrations at school, every year. He had fun playing with his friends and chatting with them all day long.
Since the school always organised cultural programmes on this day, the whole
school buzzed with activities that started early morning.
But this year, the schools were shut in the wake of coronavirus and the children were stuck at home.
Vivek was upset as he would miss all the fun that he would have on Children's Day.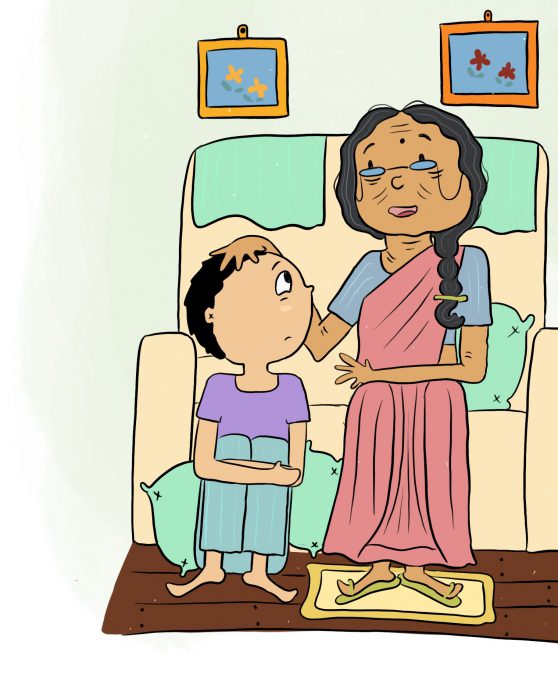 "What is it, why are you upset?" asked Grandma.
"It is nothing, Grandma," replied Vivek.
"Tell mem Vivek. I may be able to help you in some way," suggested Grandma.
"Grandma, I was thinking about the celebrations in school for Children's Day and how much fun we had every year. This year, it is so quiet and the schools are shut. Where is the fun in celebrating Children's Day like this?" said Vivek sadly.
"Is that why you are upset? I think I may have a solution to your problem," said Grandma.
"What is it, Grandma, tell me fast," Vivek pleaded impatiently.
"My friend runs an institute called Child Development Institute and this year, they are organising an online Elocution Competition on the occasion of Children's Day. The winner of this competition and all the participants will be awarded by the organisation. The speech has to be based on the life of Chacha Nehru," explained Grandma.
As soon as Vivek heard about the Elocution Competition, he started sweating and became very nervous.
"What happened to you? Don't you wish to participate? It is an excellent opportunity and you can showcase your talent to a huge audience," Grandma encouraged Vivek.
"Grandma, it's just that…," Vivek wanted to say something but he couldn't.
"Tell me what is it?" Grandma asked again.
"Grandma, I am scared of speaking in public. Whenever I try to speak in front of an audience, I start sweating, my hands and legs start shaking and my voice trembles," Vivek explained his fear.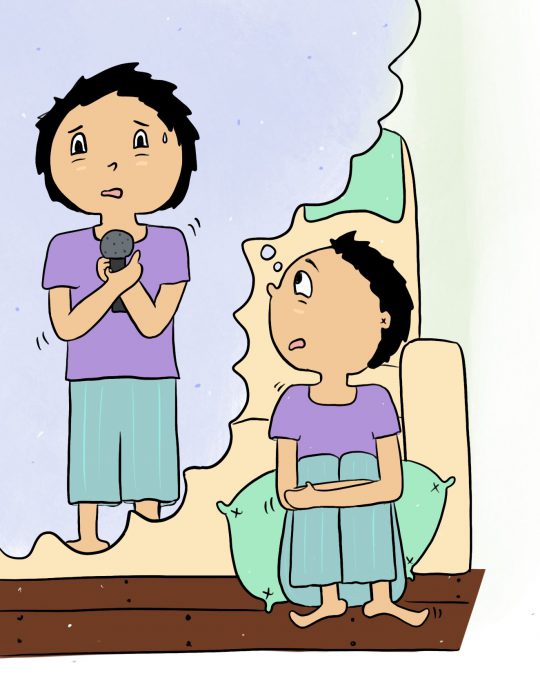 "Is that so? Don't be scared. I will teach you how to speak in public," Grandma offered.
"Are you sure, Grandma? You think I can learn to talk in front of an audience?" Vivek asked with excitement.
"Yes, why not! All you need to do is have confidence in yourself. Also, you will need to improve your knowledge of the subject you are going to talk about. Then, you have to practice speaking in front of a mirror and you need to look yourself in the eye and speak. If you do this, you will do really well," Grandma explained.
This made Vivek very happy and he hugged Grandma.
He wrote his speech on the given topic with Grandma's help. He then took the paper to his room and started practising in front of the mirror.
In the beginning, he found it difficult, but soon he realised that he could speak fluently without fear.
He continued to practice speaking in front of the mirror and soon he had no fear of speaking.
Grandma's encouragement had helped him to raise his confidence.
On Children's Day, Grandma video recorded Vivek's speech for the competition.
Vivek spoke with great confidence. He narrated various interesting incidents related to Chacha Nehru's life, "Chacha Nehru was fond of red roses and the children called him Chacha affectionately. He loved children a lot and it is on Jawaharlal Nehru's Birthday that Children's Day is celebrated. Chacha Nehru appreciated children who were brave, strong and full of confidence."
After his speech, Grandma congratulated him saying, "Your speech was exceptional. You were scared for no reason at all. Look how you have overcome your fear of taking in front of an audience. I am sure you will win this competition."
Then Grandma sent Vivek's recording as a competition entry.
The same evening, she received a call from the institute and they informed her that Vivek had won the competition and that he had stood first.
When Grandma told Vivek about it he was extremely happy. He gave his Grandma the credit for his win and thanked her.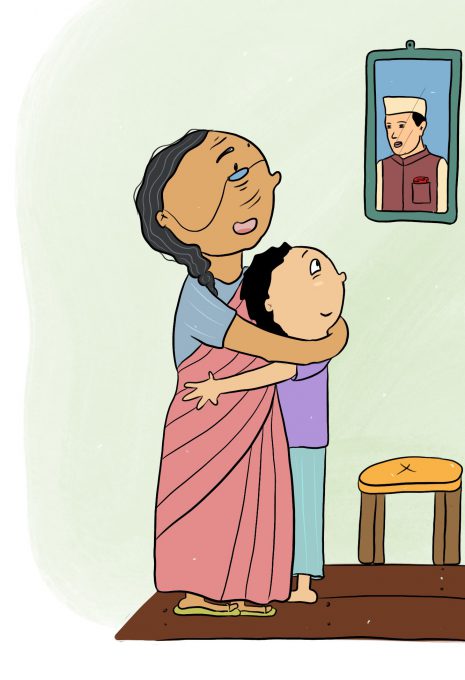 "I am sure this Children's Day will be memorable for you always," said Grandma.
"Yes, I will always remember this day. I was worried for no reason."
"We should always look for opportunities and make efforts to learn new things. Hard work always brings success. Chacha Nehru always encouraged children to work hard," said Grandma.
Vivek started honing his skills to give more public speeches and to make himself a better orator.