More from Champak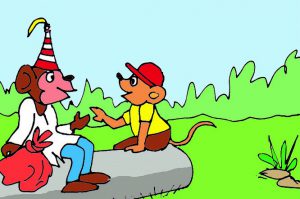 Is Jumpy monkey really a magician? Find out with Cheeku and Meeku!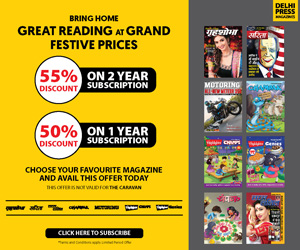 Bill and Tarun were neighbours and attended the same school. Moreover, they shared similar habits too. They came from two well-to-do families and enjoyed all the comforts. They had everything a child could wish for. Too much indulgence and pampering by their parents had made them spoilt kids. For them, life was nothing, but enjoyment and fun.
Both of them went to school every morning, or at least their parents believed so. In the afternoon, when they returned home, they groaned and complained about their studies. But that was far from the truth. They hardly ever attended school and regularly bunked classes. If any teacher spoke to the Headmaster about their behaviour, it made no difference. The Headmaster called them to his office, scolded them and warned them not to do it again. It became a routine.
However, the teacher who complained against them was in for trouble, as they then teased him in class. The teachers, therefore, let them have their way. A report to their parents was ineffective too. In fact, it was their parents who were responsible for their bad behaviour.
Both of them were strong and clever. They were leaders of their groups and led their followers into all kinds of new mischief every day.
The neighbours were fed up of their activities. Sometimes they complained to their parents, but it didn't matter.
Creating trouble was their only pastime. What fun they had!
Although they were close friends, they always wanted to prove who was more superior than the other. They thought of some new tricks to surprise each other. They bragged about their 'brave deeds' and tried to impress one another.
One day, as they sat together with their group, Bill said, "Tarun, our old mischievous ways does not amuse me any longer. How do we decide who is superior?" "Think of a new activity," replied Tarun. "You always say you are more creative than I am." Bill thought for a little while. Then his face beamed with  smile.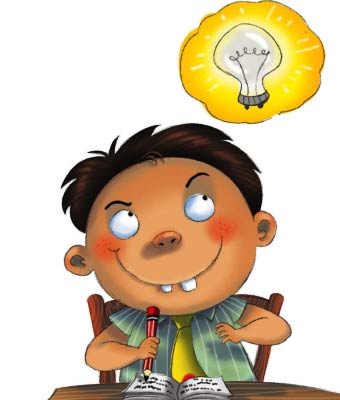 "I have a wonderful idea," said he. "Look here, let us start our activities tomorrow morning and meet here with our groups in the evening. We'll then describe our day. Two members from each group will be appointed as judges. They will decide which group has performed better. The leader of the other group will have to accept the superiority over the other."
"That's a good idea!" shouted everybody in unison, "It would be fun."
That the evening both the groups met at the appointed place. A big crowd had gathered there. Bill's group was in the high spirits. His boys were shouting, howling and whistling in excitement.
On the other hand, Tarun's group looked, confused and worried. Tarun had not arrived as yet. Nobody could understand the reason for his absence. How could he abandon his group on such an important occasion? It was a matter which involved the honour and dignity of the group.
"Where's your great Tarun?" Asked Bill. "I think he's here but is invisible."
His boys burst into a loud laugh and gave various answers, "…Has turned a tail…can't show his face…accepted his defeat…is a coward…."
All of a sudden, there was silence. Tarun was coming toward them. His eyes were downcast, his neck was bent and he looked upset.
He sat in a corner lost in deep thought.
Amidst the shrieking and whistling of his group, Bill said. "Let us hear what deeds we have done during the day and decide who's greater. The first group, I'll describe the achievements of my group. Here they are:
Tied crackers to a donkey's tail and made him run. Threw stones at the madman and had great fun. Broke two nests of crows, stole ripe mangoes from Kallu's garden, misguided a stranger who wanted to go to the railway station, snatched the biscuit packet from a child and made him cry, smeared Bholu's newly painted wall with dirt.
"These are wonderful deeds," shouted his group joyfully, as he completed the list. "Come on, Tarun tell us what achievement you can boast of?"
Tarun simply answered. "I'm sorry I've come to accept my defeat and Bill's superiority. I can't be his equal."
Everyone was stunned. "At least tell us what happened to you," asked Bill. "What have you been doing today?"
Tarun spoke with a sigh. "I left home in the morning to join my group. I wanted to begin the day with a 'great deed. Suddenly, I saw an old blind man moving toward a deep pit dug in the middle of the road. I thought I'll push him into the pit."
"As I placed my hands on his shoulders, he spoke out, 'An angel has come to support a blind man. You must be a great man who thinks about a helpless old man." His words struck me like lightning. I felt ashamed of myself. I pulled him away from the pit. His body was burning with fever. I took him to a doctor. I paid for the medicines with my pocket money.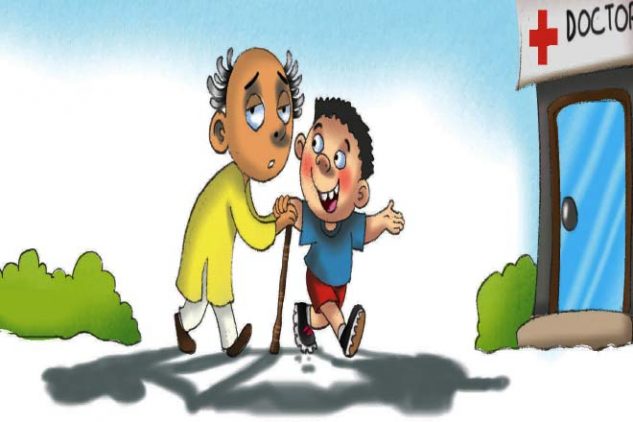 Then I took him to his old and broken hut where I found his wife. The old man showered me with his blessings. He said, "I wish you all the joys of life. You seem to be a noble boy; you'd be the pride of your parents. I can't thank you enough." His wife held my face in her hand and kissed my forehead. Bill…I take back the challenge."
The boys shouted in joy, "Bill has defeated Tarun. Come on judges, what have you to say?"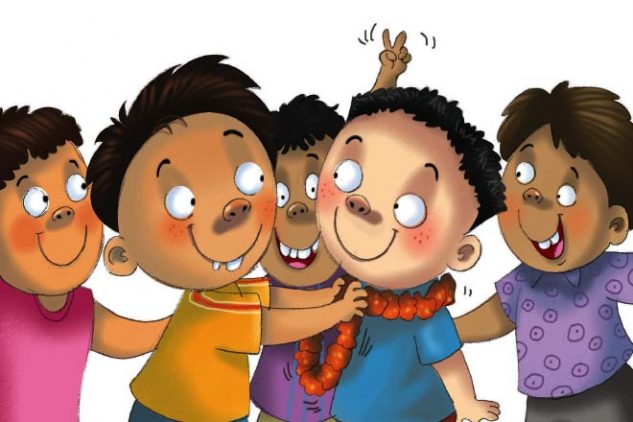 A garland of flowers was put around Bill's neck amidst the noise of his group. Then everyone was stunned to see what seemed unbelievable. Bill took his garland and put it around Tarun's neck and said in a chocked voice. "Tarun you are a great leader. Lead both the groups to greater heights. I salute you."