Christmas was around the corner. The forest was buzzing with activity. Like the other festivals, Raja Singh, the tiger celebrated this festival with a great deal of funfair. This time he announced a unique competition-the best-decorated tree would win a prize.
Everyone got busy with the preparations. The shops that sold decorations were crowded. The animals bought beautiful expensive things so that they could win the prize.
Minnie, the squirrel had also taken part in this competition. However, unlike the others, instead of buying decorative things, she was collecting old items from everyone's house.
Sometimes she would pick an old bulb, at times an old bottle from the garbage. Sometimes she would collect pieces of broken bangles or gathered leftover cloth pieces from the tailor's shop. Everyone made fun of her.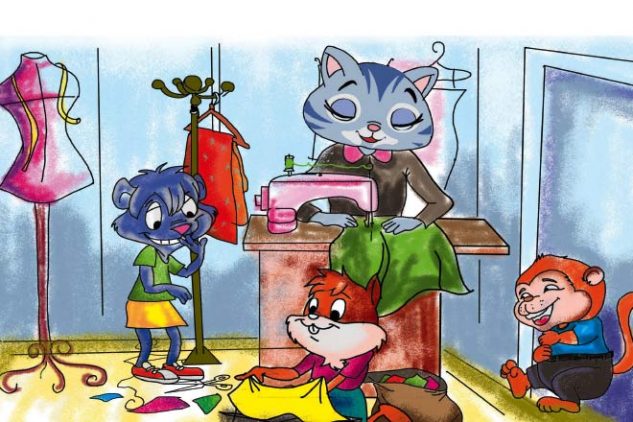 Christmas day arrived and everyone brought their beautifully decorated trees to the venue. Raja Singh dressed as Santa Claus and distributed gifts to everyone. They ate different kinds of cakes and puddings. All sang and danced together.
Soon it was time to announce the winner of the competition. Raja Singh looked at all the Christmas trees very carefully and gave the prize to Minnie.
Everyone was disappointed by this decision. The King explained, "Look carefully at Minnie's tree. She has made the tree herself from waste materials.
She has made a fish, boat and puppet from old plastic bottles according to their size and covered them with paper and leftover cloth pieces. She has made small toys out of pieces of bangles, thermocol and mud, coloured them and put them on the tree.
Today our greatest problem is excessive garbage. It piles up in many places. Germs, mosquitoes and flies, they are everywhere because of this. Soon the world will be covered with garbage.
We should segregate paper and plastic and reuse them. Make manure out of fruit and vegetable peels by burying them in the ground. Then this problem can be tackled.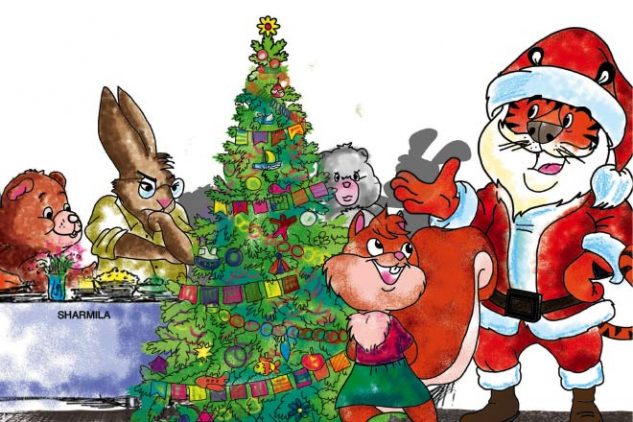 All of you have decorated your trees beautifully, but Minnie's tree is different. She recycled things and made something beautiful. Hence, she deserves the prize."