More from Champak
Moti was looking for a place to sleep. Read more to know what followed when he slept inside a drum.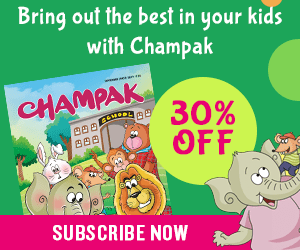 Grandparents are a gift of god, They love their grandchildren a lot.
Their hearts are filled with love and kindness, They always teach things with politeness.
Parents are special to us, But grandparents are precious to us.
We always need their advice Because they are always understanding and are truly wise
When we achieve things to pride, They never forget to give us praise,
Grandparents are a gift of god, They love their grandchildren a lot
Meenal Khemchandani
Vishwa Bharati Public School,
Ghaziabad