More from Champak
Moti was looking for a place to sleep. Read more to know what followed when he slept inside a drum.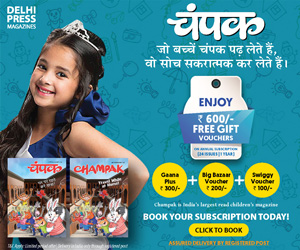 No one can take your place,
You are everything to me .
Your hugs are warm,
And make me happy.
You nurse me whenever I am sick,
You feed me when am hungry,
You help me in my studies.
You are my guide;
Whenever I go wrong, you show me the right path.
I will love you forever.
Imanatdeep Kaur Gill, 10 years Mohali