You need:
1 cup whole wheat flour, sifted
½ cup oats
½ cup finely ground almonds
¾ tsp baking powder
¼ tsp baking soda
½ cup jaggery
½ cup butter
1 tsp cinnamon
1 tbsp chia seeds soaked in 4 tbsp warm water for 10 minutes
Milk, if required
Adult: Pre-heat the oven to 175°C. Line a baking tray with parchment paper.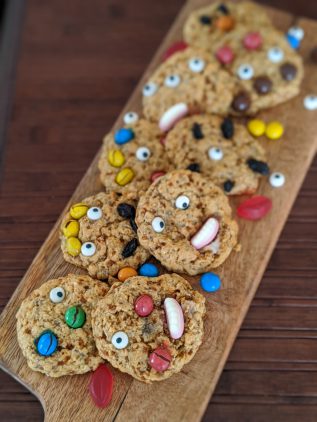 Steps:
1. Whisk the butter and jaggery together in a bowl until mixed properly.
2. Add all the dry ingredients to it and mix it gently with a spatula.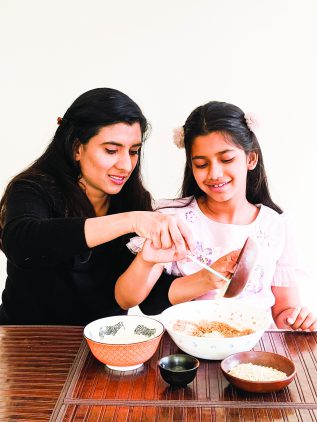 3. If the dough mixture is crumbly, add 1 tablespoon of milk at a time till it becomes smooth.
4. Divide the dough into 12 to 14 equal parts. Roll it into balls, flatten it and put it on a tray.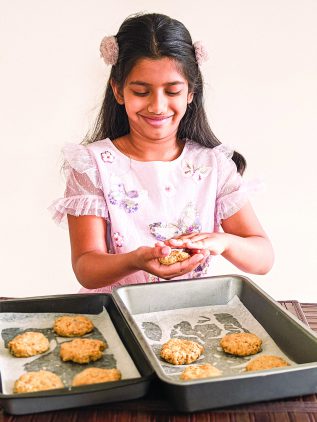 5. Add gems, edible sugar eyes, and nuts to decorate the cookies.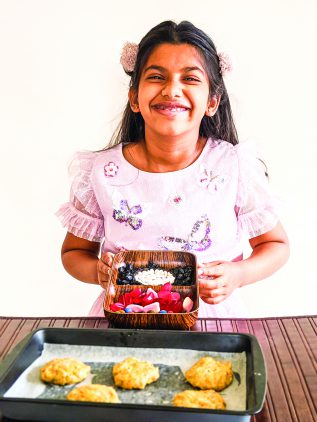 6. Bake for 15 to 20 minutes until they are golden brown. Take the cookies out of the oven.
7. Add gummy sweets carefully before the cookies cool.
8. Enjoy the monster cookies this Halloween!
Tags:
Boredom activities
,
Cookies
,
cooking
,
cooking for kids
,
cooking fun
,
crafty kids
,
DIY
,
DIY activities
,
DIY Cooking
,
easy to do activities at home
,
food activities
,
Halloween for children
,
immersive activities
,
kids cook
,
kids foods
,
kids recipes
,
kids snacks
,
lets cook
,
little chefs
,
Monster cookies