You will need:
A5 size cardboard, blue coloured paper, scissors, black sketch pen, paint brush, craft glue, ribbon, pista shells.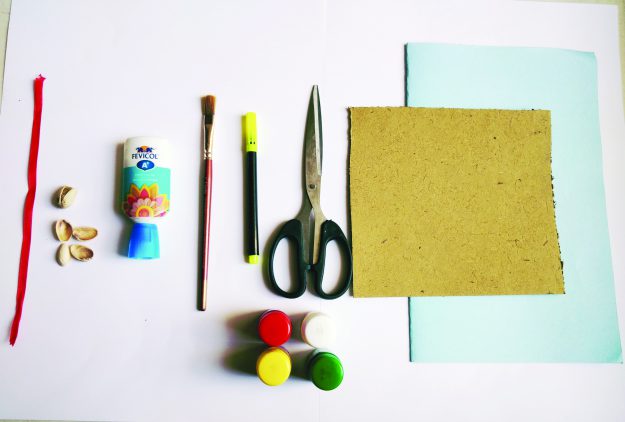 How to make:
1. Take a piece of cardboard and cut into a circle.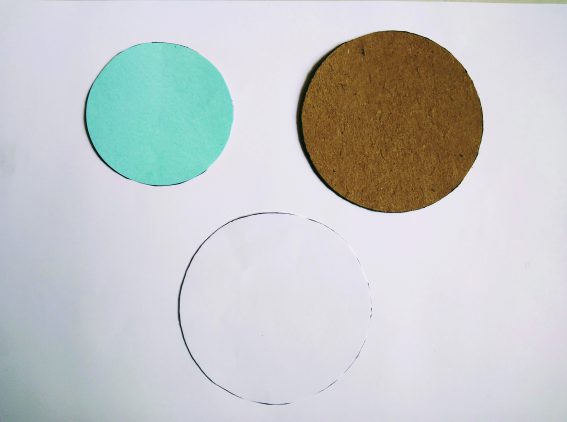 2. Cut and stick the blue coloured paper on the cardboard.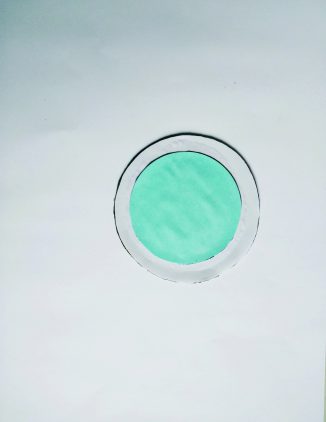 3. Colour the pista shells – orange, white and green as shown.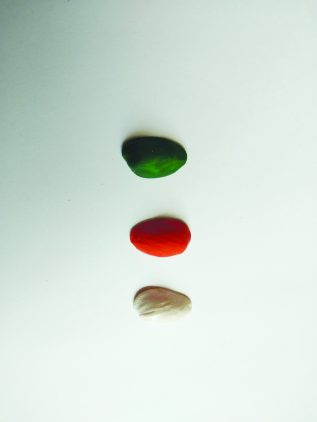 4. Stick the green shells on the outer edge of the cardboard circle. Next, stick the white shells and stick the orange shells in the inner-most circle.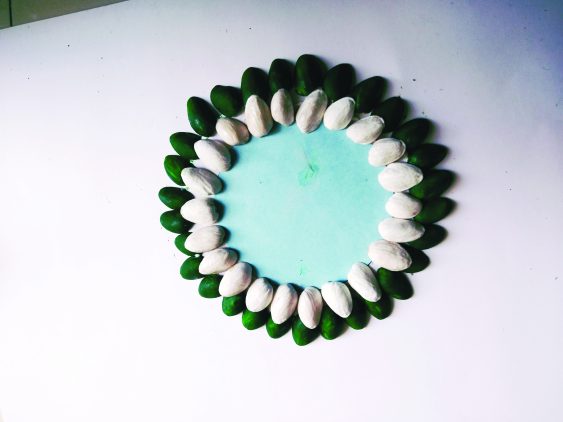 5. Add a ribbon on top for hanging it. Write a message in the center of the badge.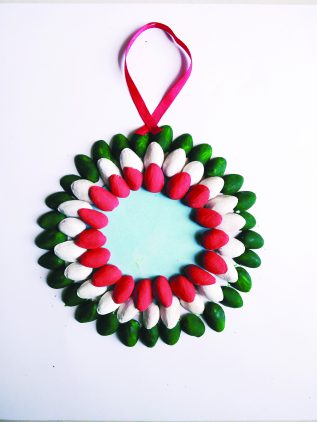 Your Badge for National Flag Adoption Day is Ready!