More from Champak
Moti was looking for a place to sleep. Read more to know what followed when he slept inside a drum.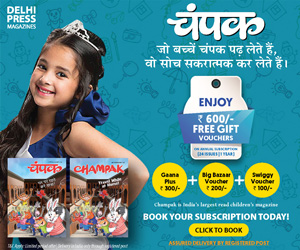 Mr. Pot managed to escape but Scary Pumpkin's friends will attack him in the maze.
Mr. Pot has to first meet Chatty Parrot then Flashy butterfly and finally, Dr. Mouse. Each of them will give him a key required to open the 3 locks of the maze exit door..