When we humans stay underwater for too long, our skin changes its appearance. It begins to look pale and wrinkly. This is because water is not our natural habitat. This is exactly what happens to blobfish.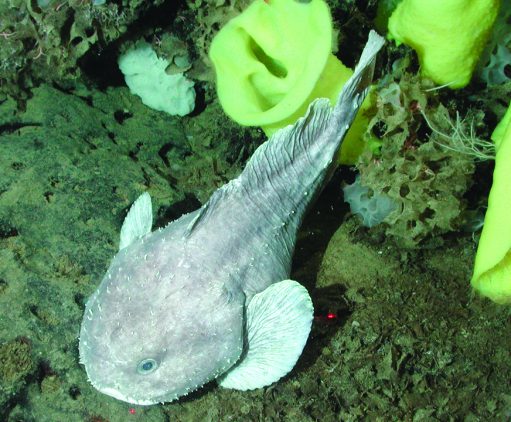 This is how blobfish look when they are deep in the ocean.
These creatures live off the coast of Australia, somewhere between 2,000 and 4,000 feet beneath the waves. Here, the pressure is up to 120 times higher than the surface.
Fish that swim in this high-pressure area have a swim bladder, which are sacs of air in their body that help them swim without cracking their bones. However, blob fish don't have a swim bladder. Their bones and body are soft like jelly so
they don't crack under pressure. Hence, they are able to swim deep in the ocean. The water pressure keeps their muscles tight, making them look like ordinary fish.
But when they are taken out of their natural habitat and bought up to the surface, the pressure drops, making them look saggy and droopy. This is why they are also known as one of the ugliest fish in the ocean.
Blobfish don't have teeth. They don't hunt and keep their mouth open to swallow crabs, sea urchins and shellfish.
Tags:
animal love
,
animal science
,
animals
,
animals knowledge
,
animals underwater
,
aquarium
,
aquatic animals
,
aquatic life
,
australia
,
blob fish
,
fish
,
fish underwater
,
insects
,
kids knowledge
,
kids learning
,
knowledge
,
knowledge corner
,
nature
,
underwater animals
,
underwater exploration
,
underwater life
,
us and them