Aunt Maneka will answer questions on how to love animals, feed them, care for them and on an occasional run-in with them what to do!
_______________________
Q. I want a pet, but I live in an apartment. My mother and father find it hard to control a pet. My sister and I want a dog, but it seems too difficult. Is there any other animal as playful as a puppy that can be easily looked after in a 3 room flat?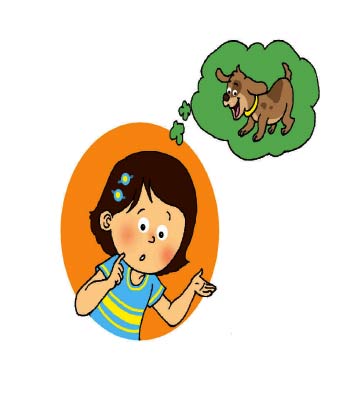 -Riti Aggarwal, 8 years, Gurgaon
Answer: Dear Riti, Keeping a kitten is a second option. You do not need to walk him, but you will have to make arrangements for his potty. The cat can be easily toilet trained and needs less space. But avoid buying an animal from a breeder. Adopt a kitten from a local animal shelter.
______________________________________
Q.  I have Budgerigar birds. I have these birds for 4 years, but they are not giving eggs. What should I do?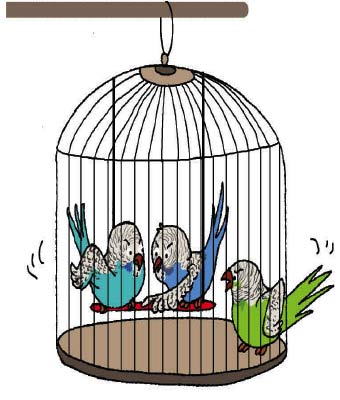 -Varad Tamhankar, 10 years, Mumbai
Dear Varad, Budgerigars very rarely breed in captivity because they are too young (under 1 year) or too old (5 years). The females have low calcium levels, correct it with cuttle bone, mineral block and a good diet. The cages should be very large with wooden nesting boxes inside them. They will not breed if they have nowhere to lay their eggs and if you are watching them. If they are all in the same cage they might be too busy fighting. So don't lose hope and try the above. Let me know if they breed. I will be delighted.
______________________________________
Q. I have a rabbit, but he tears books and other important things. I want to help him get rid of that this habit. What may I do?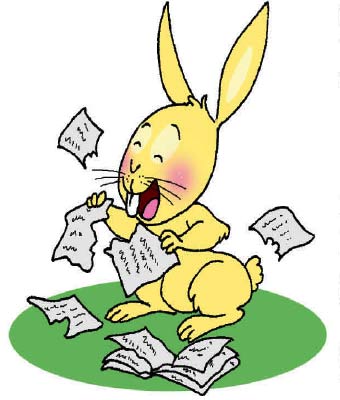 -Kuldeep Kumar, 8 years, New Delhi
Rabbits are grazing animals. Their teeth keep growing and if they do not chew their teeth, they will not wear down and they will not be able to eat properly. You need to give the rabbit enough outdoor time and enough hard toys and food so that he can chew through them. Paper has cellulose in it. One reason of him chewing the paper is the rabbit may not be getting enough green food. You need to get a list of things that rabbits eat like carrot and ask a vet for safe toys. Your rabbit may also be bored and simply trying to attract attention. Rabbits need companionship. Try getting another rabbit to keep him company. If it is going to be of a different gender then have the male sterilized.
______________________________________
If you have questions about pets/animals/birds, write to us and we'll ask Aunt Maneka to answer.
writetochampak@delhipress.in